Voltron Reception Counter

You will earn 1095 points for purchasing this product.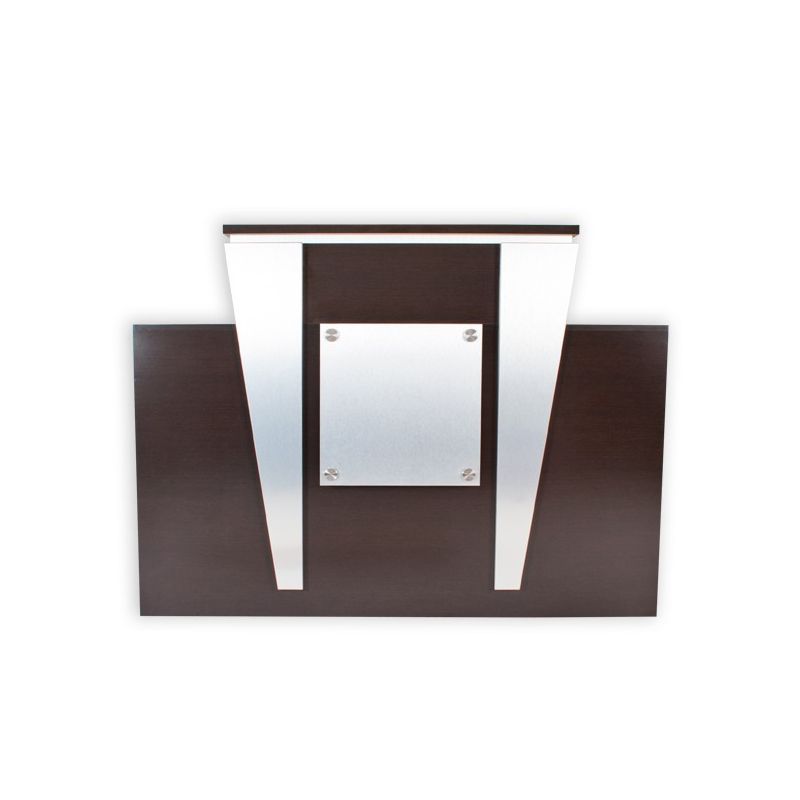 Voltron Reception Counter
Make a bold statement with the eye-catching Voltron Reception Counter, featuring a sleek modern design with strong lines and brilliant chrome trimmings.
Features of Voltron Reception Counter:
Custom made in your choice of laminate
Plenty of storage space for supplies
Acrylic front display sign with poster insert* (will include a lovely, nonspecific poster)
Top counter for privacy
Bottom counter is ADA accessible
Handcrafted by our expert carpenters using quality wood components
Optional features:
*Customized poster inserts available at additional charge—Please call 800-572-9938 to customize an insert.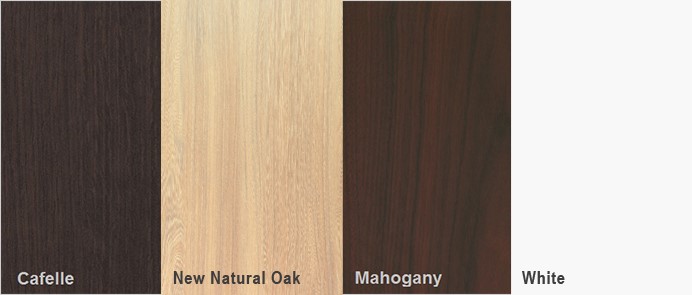 Your Reception Counter, Your Design
-Built your way
The Voltron Reception Counter can be custom-made in any of our standard laminate colors—Cafelle, Oak, Mahogany, and White.
Want a different look? Upgrade to one of our many custom laminate colors!
(subject to market and availability)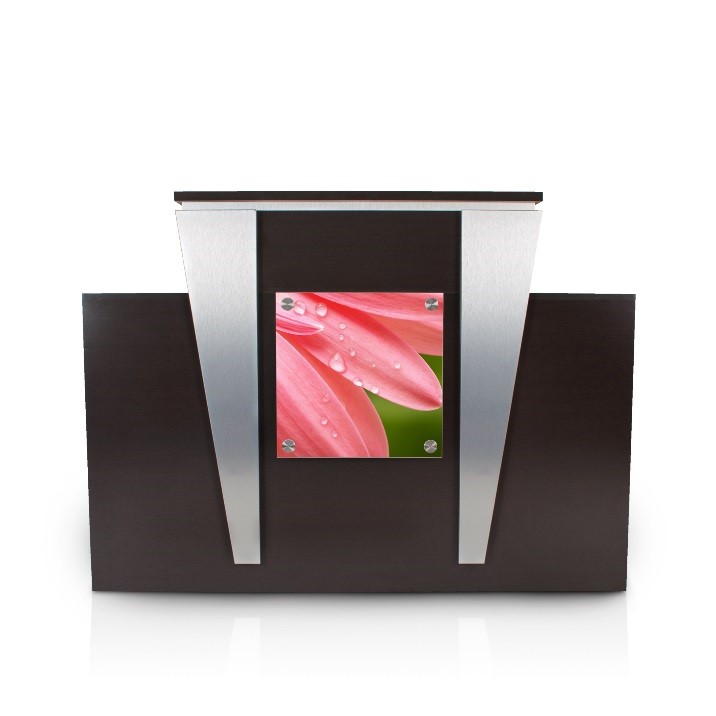 Personalize with Front Display Panel
Front chrome panel will include a lovely poster insert (poster may differ from one shown in photo)
Adds a personal touch to your Voltron Reception Counter
Display a decorative poster of your own or your current specials or business hours
To order a custom poster or customize an insert with text, call 800-572-9938.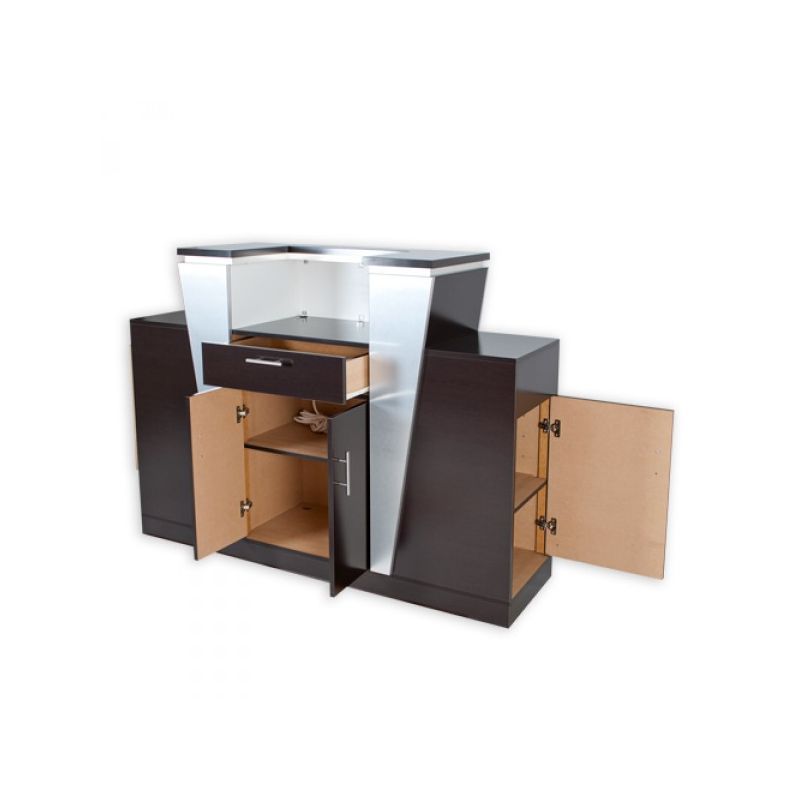 Convenient and Functional Design
Plenty of countertop space for doing business and displaying your favorite items
Ample storage space in back and on the side
Finished with contemporary hardware
Top counter for privacy
Lower counter is ADA accessible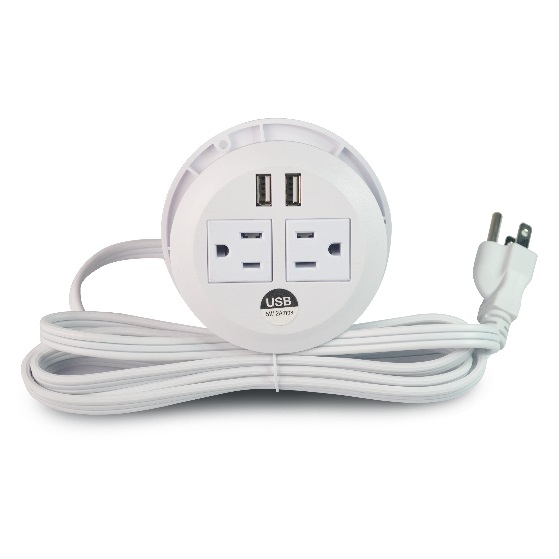 (OPTIONAL) USB & Power Plug Round Socket
This highly convenient add-on has two power plugs and two USB ports for charging and powering phones, tablets, and other devices.
Features:
2 USB ports and 2 power plugs
USB-5V/2 amp
Plug-110V/15 amp
Total quantity: 1 reception counter
Dimensions: L 62 x W 18 x H 46 inches
Weight: 280 pounds