You will earn 195 for purchasing this product.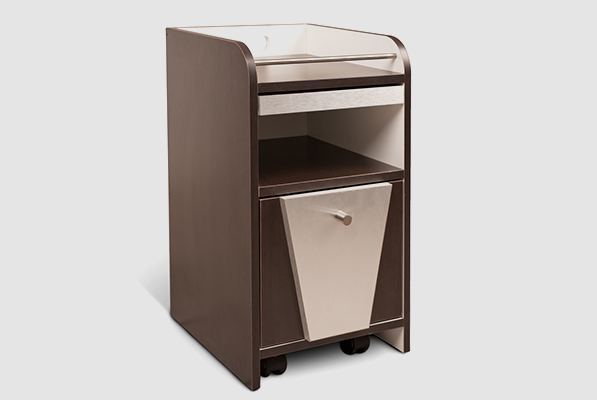 Voltron Pedicure Cart
Custom-made pedicure cart featuring sleek style and design
Designed and assembled in the USA
Made-to- order, with your choice of Oak, Mahogany or Cafelle laminates
Includes convenient pull-out tray and built-in cabinet

Your Cart, Your Design
-Built your way!
The Voltron Pedicure Cart is custom-made and made-to- order with your choice Oak, Mahogany or Cafelle laminates.
Each cart is handcrafted by our expert carpenters according to your details and specifications.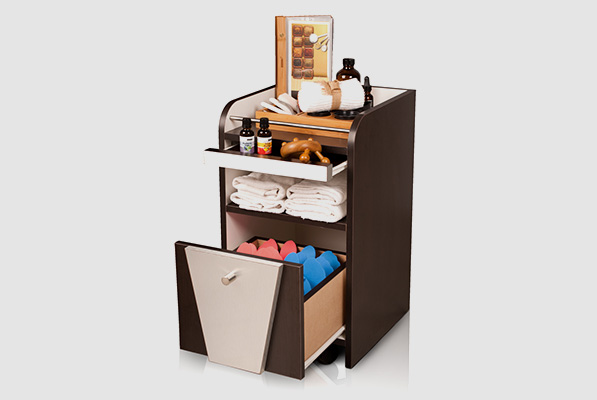 Convenient Cabinet
Each Voltron Cart comes equipped with a built-in cabinet and a top rail for storing supplies (supplies not included).
Dimensions: L 13.5 x H 24 x W 14.5
38lbs
Roll in style with the functional Voltron Pedicure Cart.
The Voltron is sleek and modern pedicure cart with chrome trim
This beautiful pedicure cart includes convenient pull-out drawers and trays for easy storage.
Each Voltron is available in your choice of wood laminate (Oak, Cafelle, Mahogany)
Features:
-Pull-out drawer
-Pull out tray
-Metal rail
-Hidden locking casters for easy mobility.
-Dimensions: L 13.5 x H 24 x W 14.5
-38lbs