Voltron Manicure Table
Custom-made manicure nail table featuring sleek, modern style and design
Custom-designed, with your choice of Oak, Mahogany or Cafelle wood laminates
Brushed aluminum front panels
Choice of White or Dark Marble Top
Built-in amenities and functionalities
Special Laminates available
Your Table, YourDesign
-Built your way!
The Voltron Manicure Table is custom-made with your choice Oak, Mahogany or Cafelle laminates.
Each table is handcrafted and made-to- order by our expert carpenters according to your details and specifications.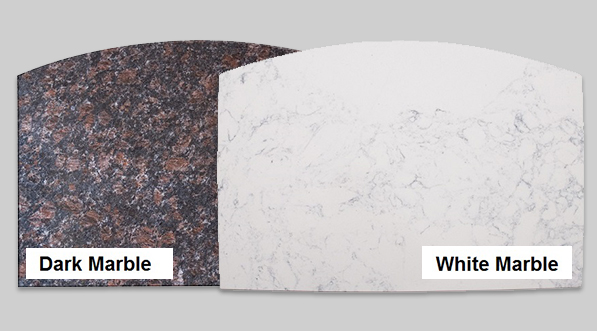 Marble Top Options
The Voltron Manicure Table includes a beautiful marble top of the color of your choice.
Choose from either White or Dark Marble.
Convenience and Functionality
The Voltron Manicure Table includes many useful features that help improve your salon's work efficiency.
Multiple pull-out drawers for convenient storage
Built-in fan for drying nails
Built-in bottle organizer for storing supplies
Comfortable armrest
Trash bin
Space for nail drill (nail drill not included)
LED Light not included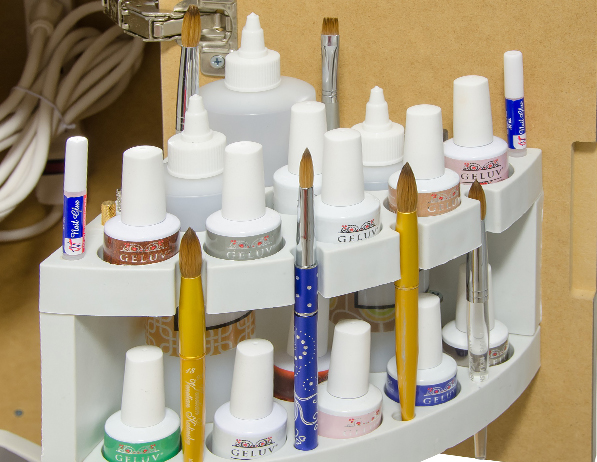 Bottle Organizer
The convenient Bottle Organizer provides nail technicians a great way to store essential nail liquids and supplies.
Our bottle organizer features multiple sizes that will hold most bottles.
Designed and assembled in the USA
ETL-Certified for safety
Dimensions: W:41.75", D:17", H-31.5"
125lbs
Impress your customer with the sleek and stylish Voltron Manicure Table.
The Voltron Manicure Table features beautiful chrome trim and is available in your choice of Cafelle, Oak, or Mahogany wood laminate.
This modern manicure table is custom-made and made-to-order according your details and spedifications.
Each Voltron table also comes equipped with your choice of White or Black Marble Top
Features:
-Choice of wood laminate (Oak, Mahogany, Cafelle)
-Built-in bottle organizer
-Multiple storage drawers
-Comfortable armrest
-Choice of White or Black Marble Top
ETL-certified for safety
L-41.75in x H-31.5in x W-17in
140 lbs
Customer Reviews of
Voltron Manicure Table
Fall Promotions V21

Fall Promotions V21

CND

CND

Collection

Collection