Sign for Reception Counter with Custom Promo Insert

You will earn 150 points for purchasing this product.
Product description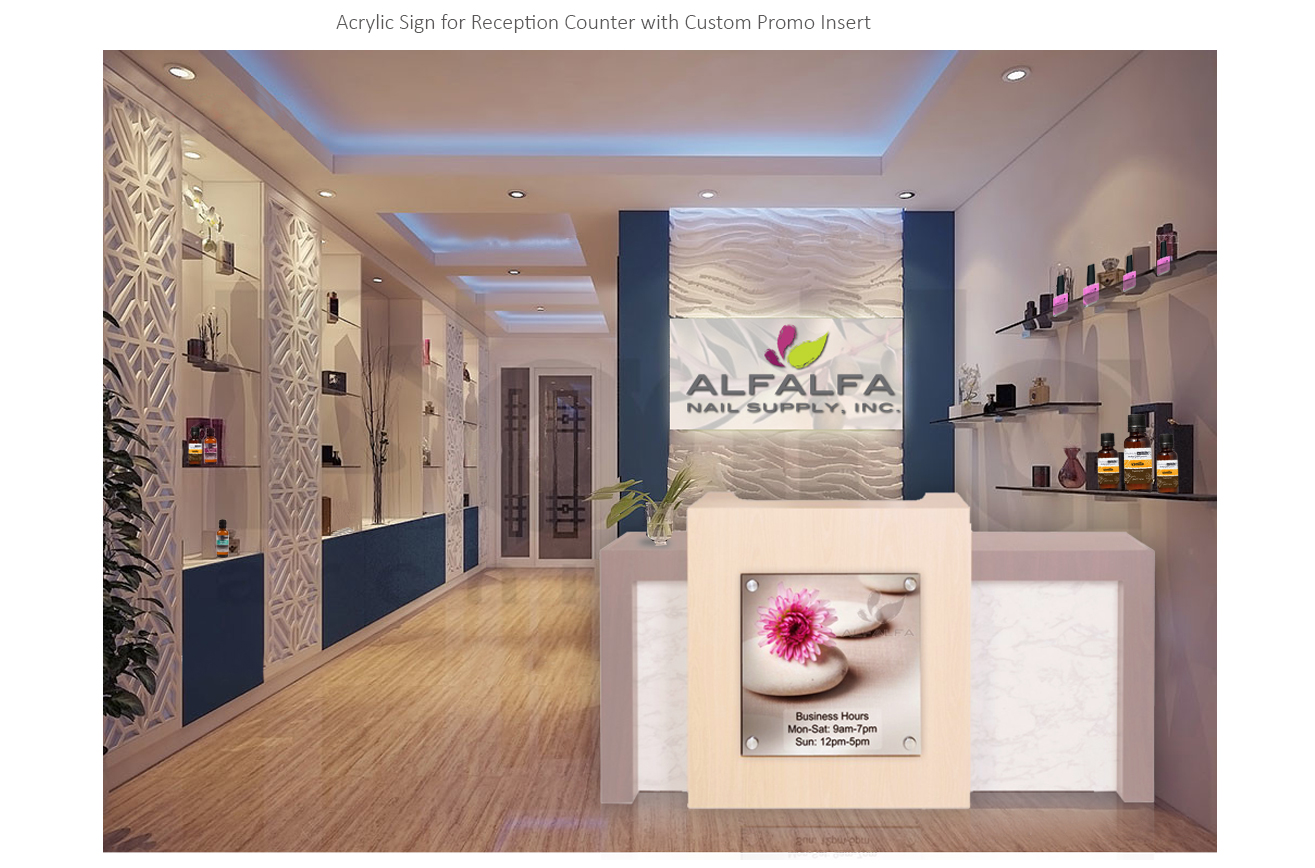 Product information
Install a beautiful acrylic sign to your Reception Counter.
The custom sign is protected with thick acrylic material.
Our signs are custom-designed to your preference.
Add business hours, promotions or welcome messages
Easy to install. We'll contact you for customization.
Dimension: 23.25"x23.25"
Review