SaniSmart IMC Double Nail Table Dual Vented

You will earn 1300 for purchasing this product.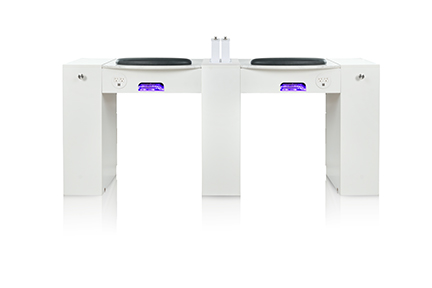 SaniSmart IMC Vented Double Nail Table Dual Vented
The SaniSmart IMC Double Nail Table Dual Vented is a beautiful, yet functional double manicure table with an innovative venting system and many options for customizing your workstations. This table helps filter your salon's air to improve the overall health of your business. It comes fitted with a piping system that connects directly to your salon's ventilation to remove toxins and dust from your salon's atmosphere, keeping you and your customers protected from harmful particles and allergens. The innovative "pop-up" vents on the tabletop light up your workstations with bright LED lighting. When you don't need the venting system, simply push the vents back down to hide them from view and gain the extra tabletop space.
Each SaniSmart IMC Double Nail Table Dual Vented is handcrafted by our expert carpenters using quality parts and components, and custom-made according to your details and specifications. We will also customize your table with your choice of laminate. 
Features of SaniSmart IMC Double Nail Table Dual Vented:
Has 2 pullout ventilation features
Connects directly to ventilation system (specify left or right vents)
Satisfies requirement by some states that all nail stations must be vented to the outside
Double-Design, great for busy salons!
Easy to use with on/off button
LED lighting in vents for brighter nail station
Available in Classic and Ion furniture collections
Complies with IMC 2015/2018 Ventilation Codes
Engineered to increase collection efficiency by optimizing airflow
Offering aesthetically appealing design and simplicity of use
The innovative design of this patented product enables the 8"x 6" inlet vents to "pop-up" when the system is in use; when inactive, the vents may be "pushed-down" to hide them from view
Piping for ventilation
Built-in bottle organizer
Comfortable arm rest
Multiple drawers for storage
Rolling casters (casters on technician side include brakes)
1.5-inch purse hanger
Trash bin
4 predrilled holes (located on left and right sides of tabletop) to insert manicure lamp, drill hanger, or other devices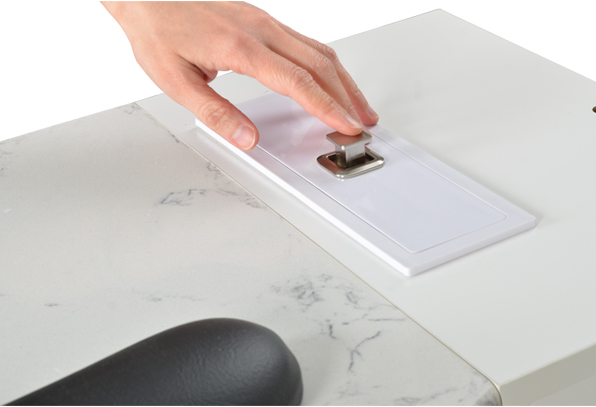 Clean Surface Area
Ventilation is flushed flat on table for a seamless clean table look.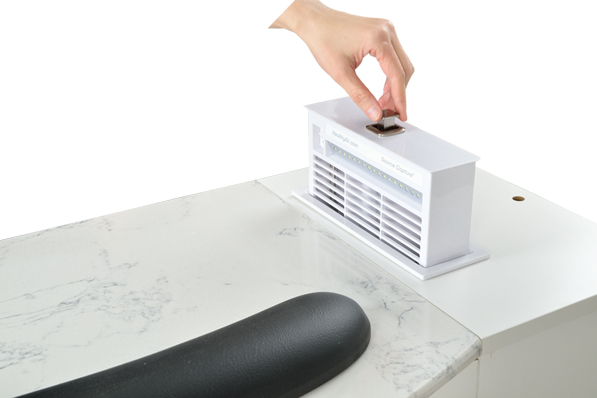 Easy Access
Simply push button and pull up to access ventilation.
Available in Black and White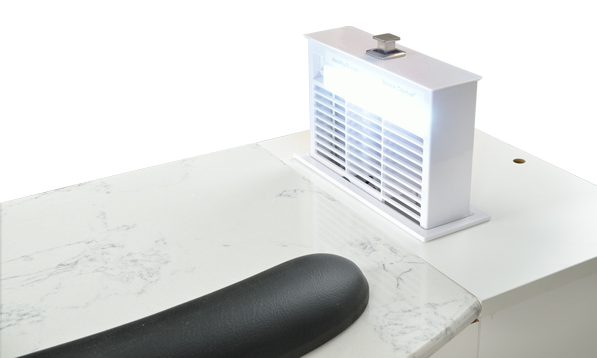 LED lighting
Bright LED lights for a brighter table surface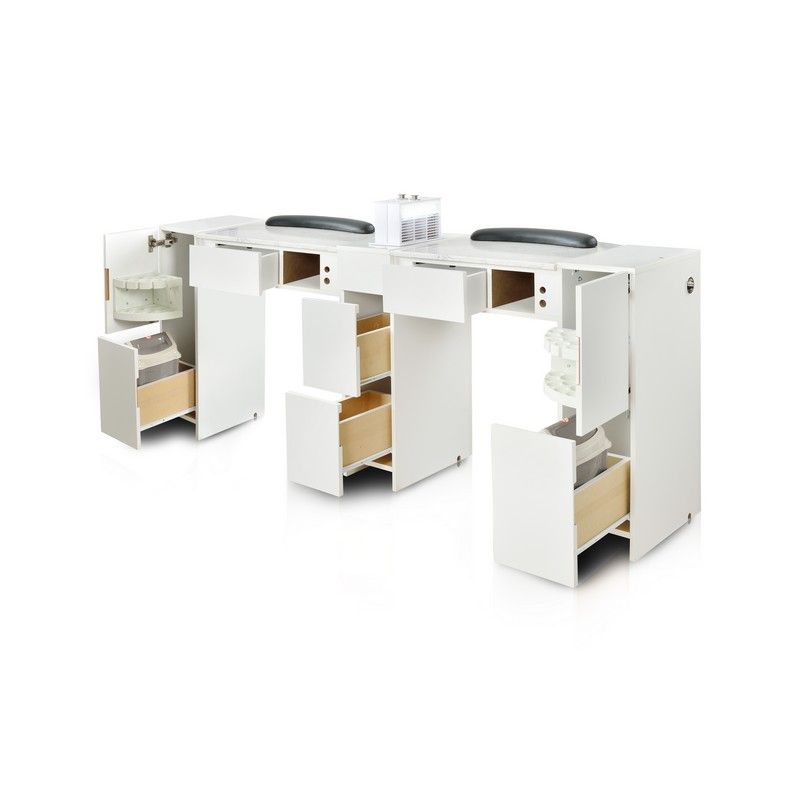 Convenience and Functionality
Includes many useful features that help improve your salon's work efficiency.
Multiple pull-out drawers for convenient storage
Built-in bottle organizer for storing supplies
Comfortable armrest
Space for nail drill (nail drill not included)
Trash bin
Locking wheel casters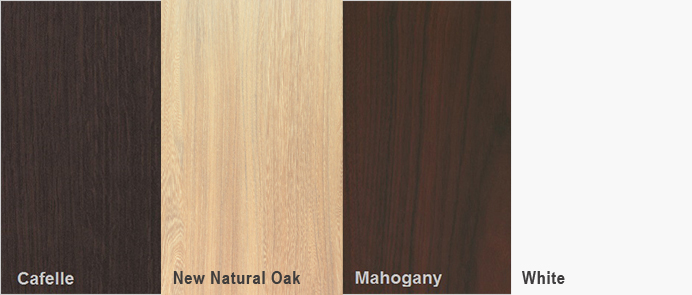 Your Table, Your Design
-Built your way!
The SaniSmart IMC Double Nail Table Dual Vented is featured in Classic & Ion Nail table collections and is offered in a variety of laminate finishes and custom touches. Our popular laminate choices are Cafelle, New Natural Oak, Mahogany, and White, with many other customized laminate colors available at customer's request (subject to market and availability).
Each table is handcrafted by our expert carpenters according to your details and specifications.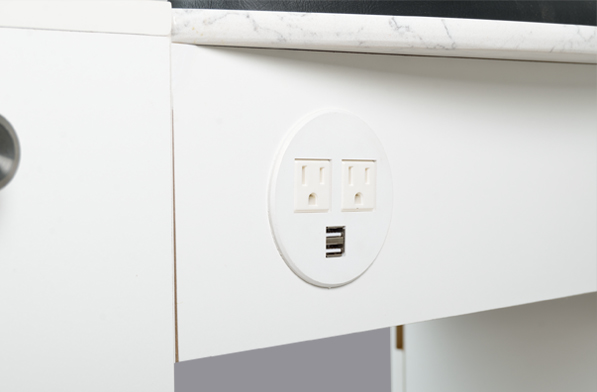 Optional Features
Optional features you can choose when ordering:
Two 36W UV or HiPower LED Light
USB Charger (5V 2.1A) Electrical Outlet
Dimensions: L 74 x W 17 x H 30 inches
Weight: 210 pounds