Osaki Titan Pro Jupiter XL

You will earn 3995 for purchasing this product.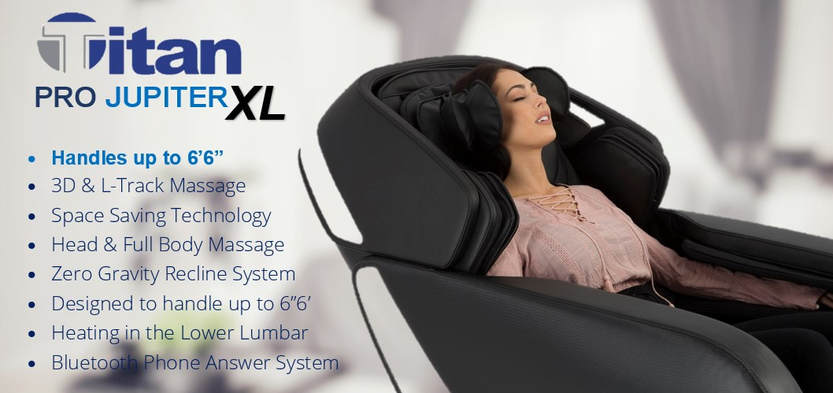 Osaki Titan Pro Jupiter XL
The extra-large Titan Pro Jupiter XL delivers an impressive full body massage from head to toe using a variety of special features and professional massage techniques. Advanced L-track massage with 3D technology, comforting air compression, heat therapy, and blissful Zero Gravity recline all work in harmony to deliver a superior experience to care for your entire body's needs, taking away all your stress and pent-up tension from your day.
Designed to easily expand to accommodate taller people up to 6'6" in height and deliver the most thorough, stress-releasing massage possible.
Features of Osaki Titan Pro Jupiter XL:
Extra-large size designed to accommodate taller body size up to 6'6" tall
Extra-long leg extension
Wider seat base
Full body massage from head to feet
9 automatic programs
5 professional massage techniques
Adjustable settings for speed, width, and intensity
Heat therapy
Zero Gravity recline
Space-saving design
3D L-track technology
Bluetooth for hands-free phone answering and playing music
Built-in speakers
HD LCD remote
5-30 min. auto timer
Warranty (1 year parts/labor, 2 & 3 year parts only)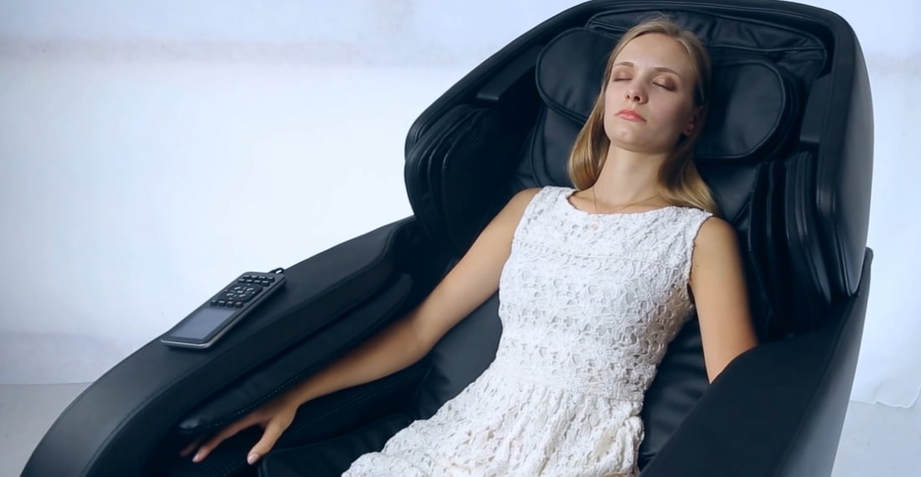 9 automatic programs and 5 massage techniques
A diverse section of 9 automatic programs lets you quickly select a customized treatment for a variety of common issues:
Sleeping
Vitality
Relax
Combination
Pain Relief
Muscle
Circulation
Waist
Stretch
The Titan Pro Jupiter XL also offers 5 professional massage techniques:
3D
Kneading
Tapping
Clapping
Shiatsu
Your massage can be further customized with adjustable settings for roller speed, intensity strength, width, and airbag intensity.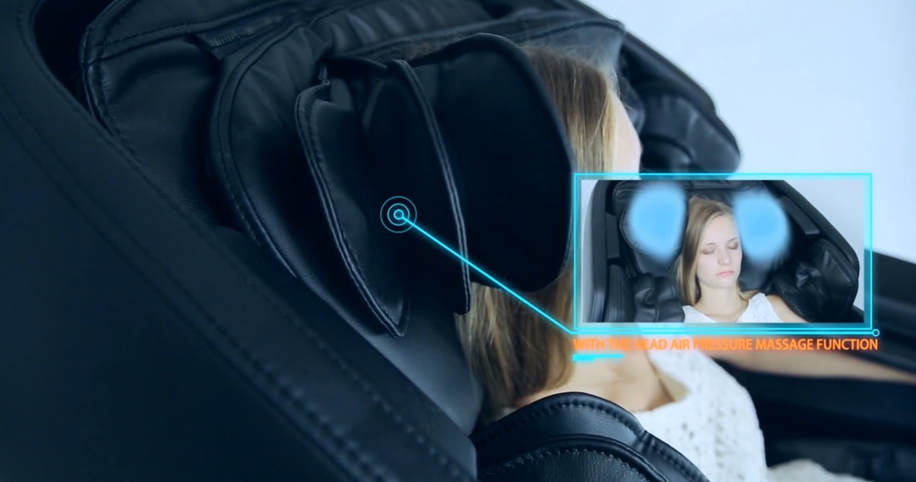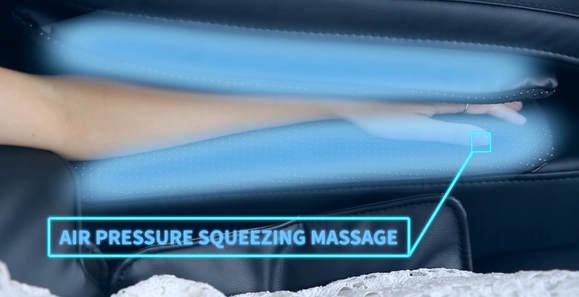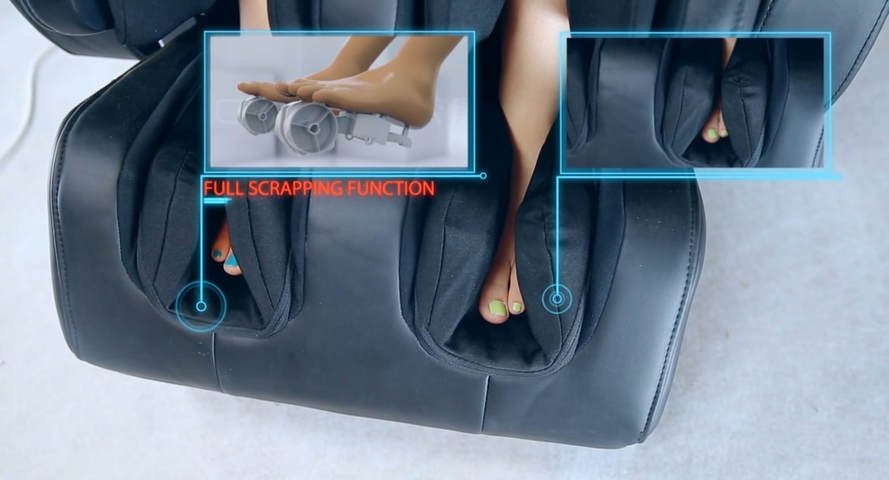 Soothing Full Body Massage
Enjoy a relaxing full body massage that attends to all key areas, including head, neck, outer shoulders, arms, back, thighs, seat, calves, and feet.
The Titan Jupiter has a head pillow that cradles the head and delivers a comforting air pressure massage at the temples.
Pamper your tense, sore arms and aching hands with soothing arm air massage. Each arm massager is 20" long with 4 airbags per side and comfortably surrounds the forearms, wrist, and hands.
The Titan Jupiter also gives special attention to sore, aching feet. Two massage enhancements in the foot massagers offer dual rolling and scraping action along the bottom of the feet combined with comforting air compression.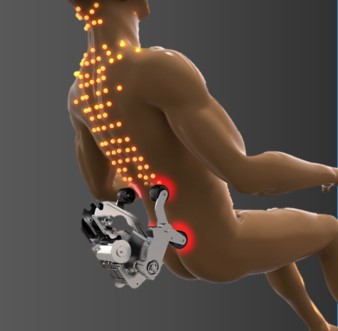 Body Scan Technology
Advanced body scan technology accurately maps the back curvature, which translates into a more precise massage that hits all the key areas, regardless of your body size or type.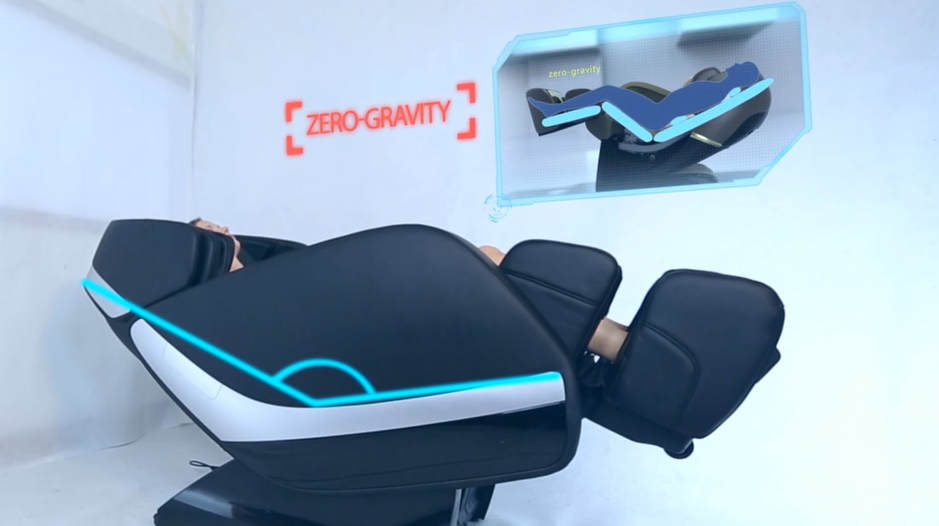 2-stage Zero Gravity Position and Soothing Heat Therapy
The Zero Gravity recline, inspired by NASA technology, is the perfect position to enjoy a massage, aligning and supporting your back to maximize the intensity of the massage.
Therapeutic heating pads built in to the lower lumbar, seat, and calf area increase circulation and relax the muscles.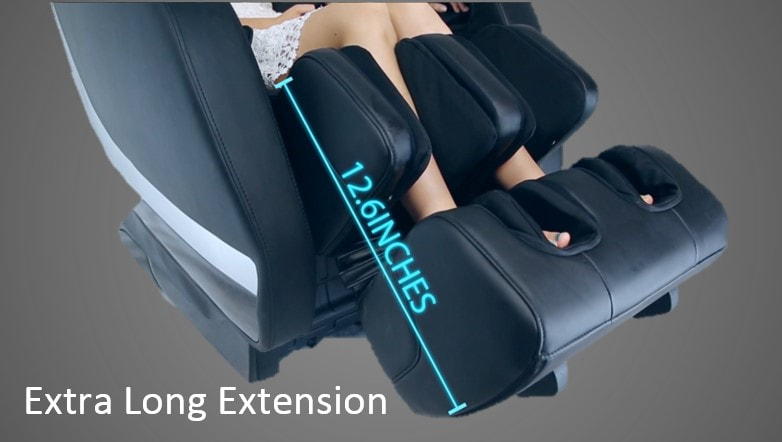 Leg Extension to Accommodate Taller Body Size
The Titan Jupiter XL is the first massage chair of its kind to be designed specifically for taller people. It features a wider seat base and extra-long leg extension that extends out a full 12.6 inches, so a person up to 6'6" in height can sit easily and comfortably.
Though designed to accommodate the taller person, The Titan Jupiter XL will still perfectly fit someone of 5-feet tall as well.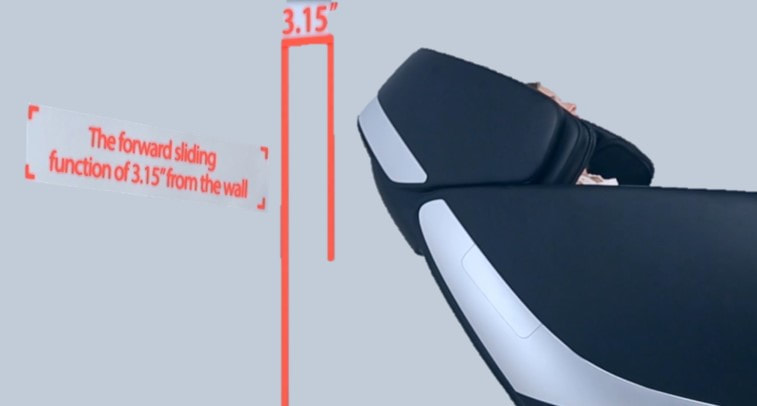 Ergonomic space-saving design
Designed to slide forward as it reclines so it only needs 3.15" from the backrest to the wall, making it easy to find a space for it in your home or office.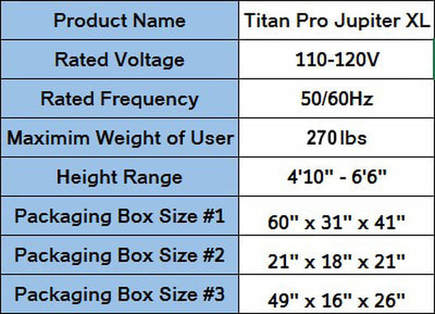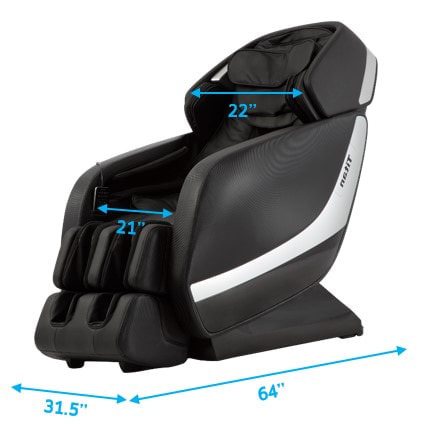 1 Titan Pro Jupiter XL Massage Chair
Product Dimensions: 64"L x 31.5"W x 52.5"H
Total product weight: 274 lbs