You will earn 3499 for purchasing this product.
Product description
Osaki OS-Pro Omni
The innovative Osaki OS-Pro Omni Massage Chair uses the latest technology for the most enjoyable and relaxing massage possible. Backrest scanning adjusts pressure and movement for your individual needs. The OS-Pro Omni features 6 preset programs and 4 manual styles to customize your perfect massage experience. Calming heat therapy, calf kneading, and spinning reflexology foot rollers features further increase your relaxation.
The innovative, full body L-track roller system massages the neck area, continues through to the lower back, then massages the glutes and upper hamstrings, all while in the Zero Gravity position to maximize intensity and provide optimal comfort.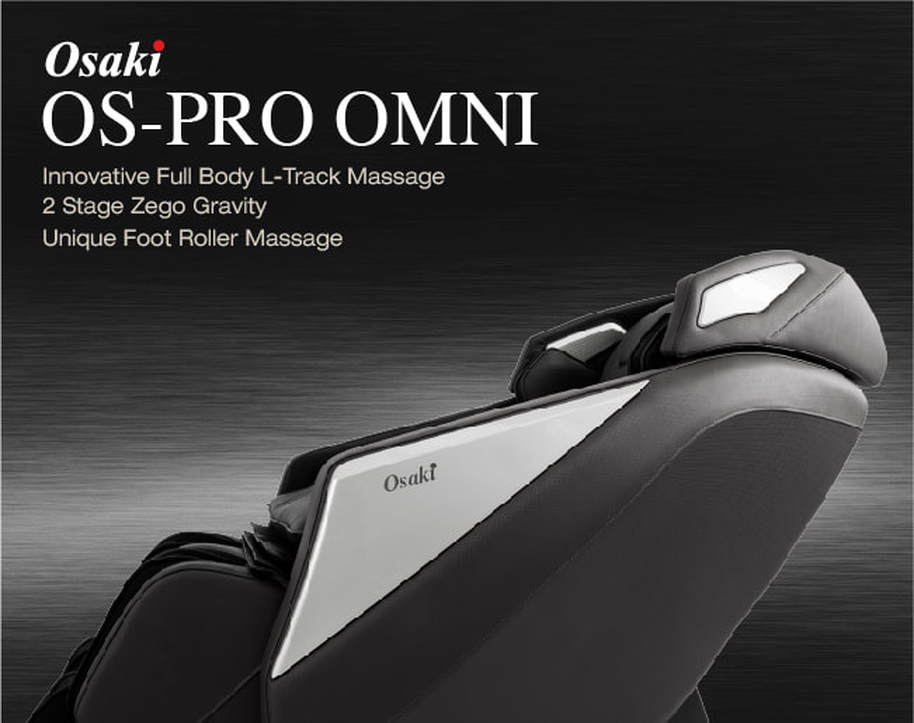 6 preset programs and 4 manual massage styles
Equipped with several options to customize your massage to your personal needs and comfort level.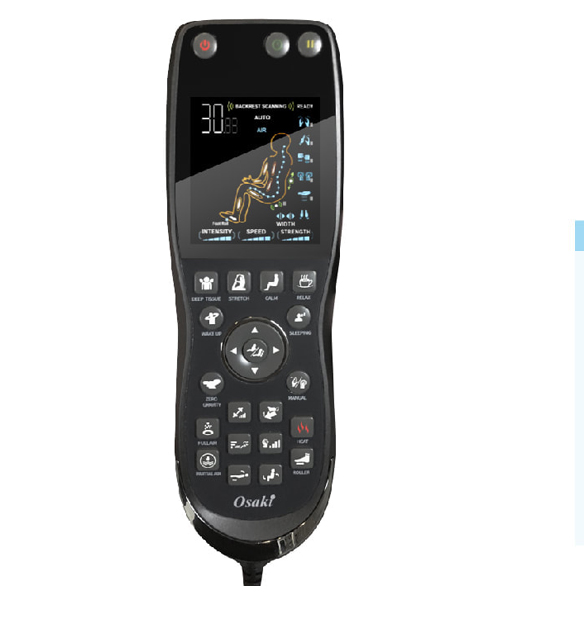 Auto Massage Programs
Full body massage with 6 different massage styles.
Position of the chair can be manually adjusted.
Massage session is 15 minutes by default.
Program
Description
Deep Tissue

Full body deep tissue massage

This program focuses pn neck, shoulder, waist and hip

Strech

Full body streching

This program stretches the back muscles, hands, hamstrings and the full body.

Calm
Full body gentle massage
Relax

Full body relax auto program

This program will start with a slow kneading and heavy tapping massage, progressing to in-depth massage targeting the neck and lower back.

Wake up

Full body wake up auto program

This program will deliver a light, stimulating tapping massage throughout the whole body.

Sleeping
Gentle relaxation course based on tapping actions helps you to fall asleep with cradle alike function.
Backrest Scanning
A body scan measures the key areas of the back, including the height of the user, allowing the chair to deliver a more precise, effective, and customized massage.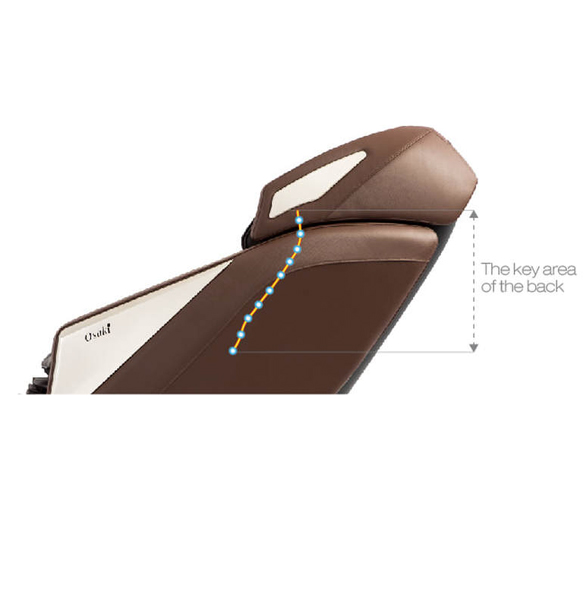 Zero Gravity recline and heat therapy for maximum intensity and relaxation
Inspired by NASA technology, the Zero Gravity position is the perfect position to enjoy a massage, aligning and supporting your back to increase the intensity of the massage. Heating pads in the lumbar areas further add to your relaxation by increasing circulation and loosening tense muscles.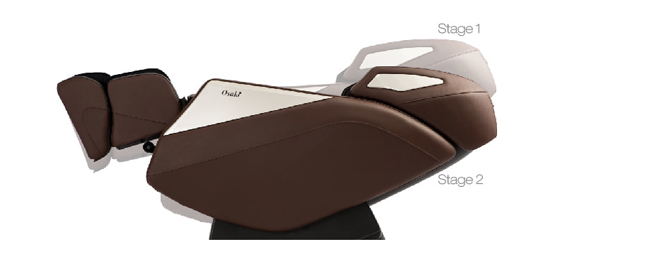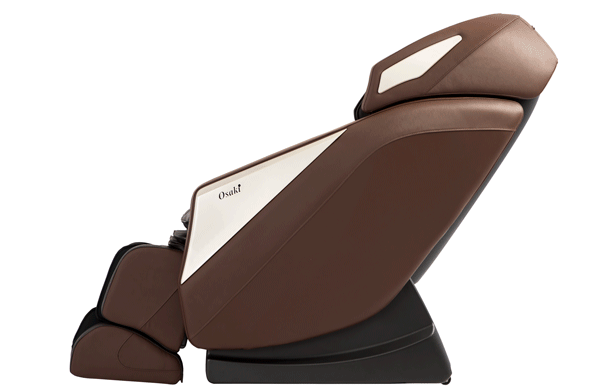 Ergonomic space-saving design
Slides forward as it reclines so it only needs 4.7" from the backrest to the wall, making it easy to find a space for it in your home or office.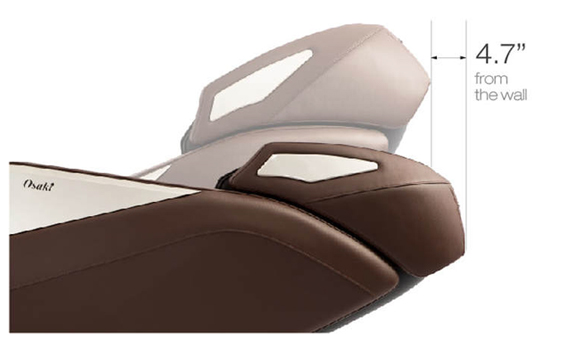 Foot roller massage
Spinning reflexology massagers perform a soothing kneading style massage on the bottom of the feet, stimulating acupuncture points and generating a deep massage.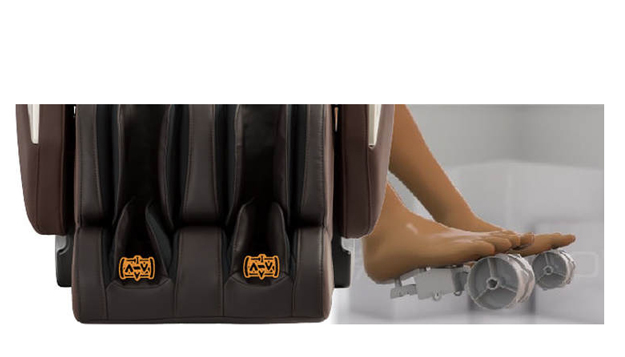 Additional features
L-track roller system; Bluetooth; 5-30 min. auto timer

Quantity:
1 Osaki OS-Pro Omni massage chair
Product information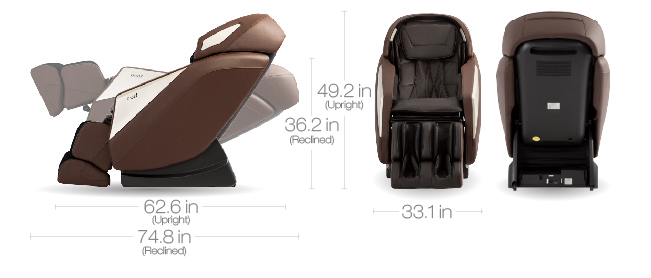 Name
Massage Chair
Model
Os-Pro OMNI
Voltage
110-120V
Frequency
50/60Hz
Power Consumprion
220W
Timer
5/10/15/20/25/30 minutes
Max Time Rate
30 minutes
Dimensions (L x W x H)
Apright 62.6" x 33.1" x 49.2"
Reclined: 74.8" x 33.1" x 36.2"
Weight
Net weight: 216.1 lbs
Gross weight: 264.6 lbs
Length of Wire
Controller wire: 59.0"
Power supply wire: 70.9"
Usage Condition
Enviroment temperature: 32~95oF
Contrasting humidity: 20-80RH
Storage Condition
Storage temperature: 23~95oF
Contrasting humidity: 20-80RH
Safety Feature
Equipped with overheating, auto shutoff
Maximum Weight of User
260 lbs
Review