You will earn 6999 points for purchasing this product.
Product description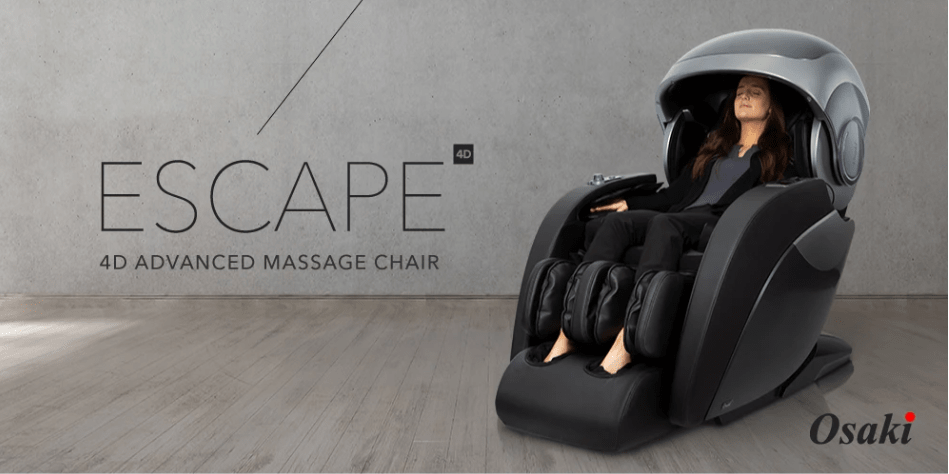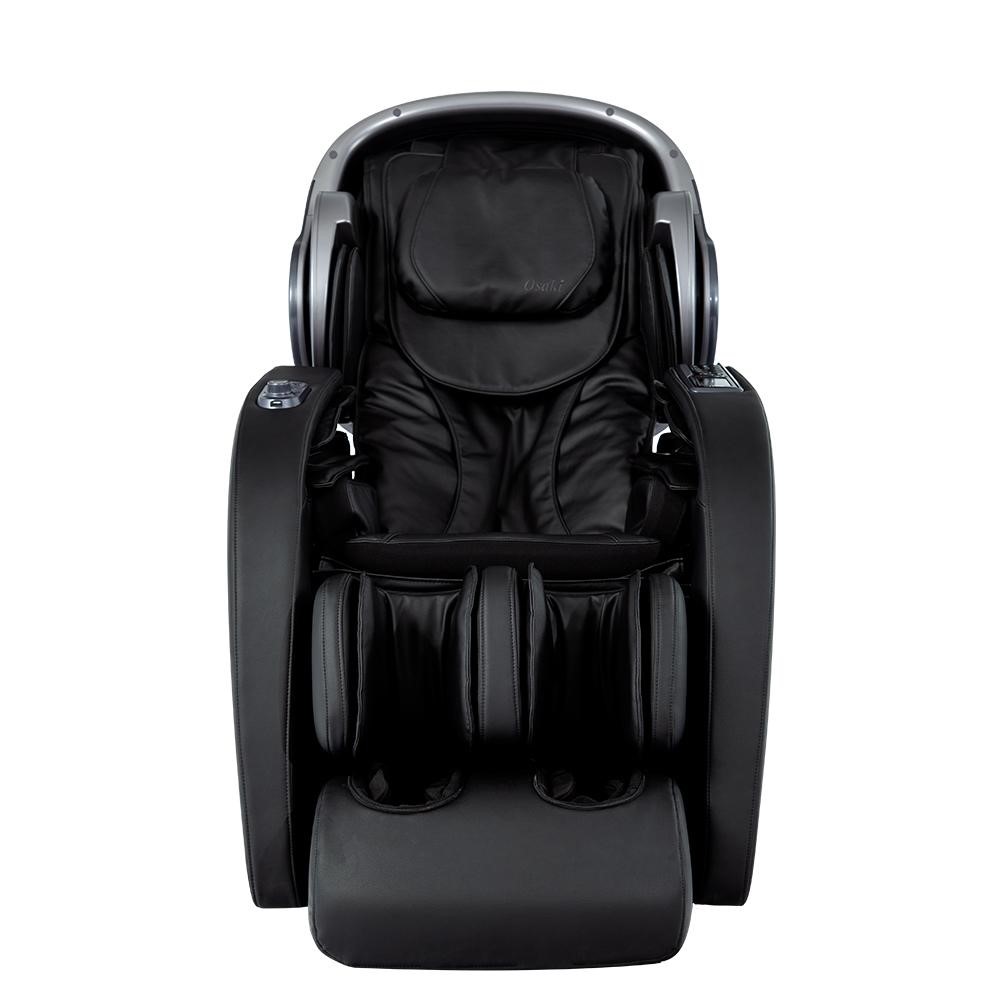 Osaki OS-Escape
Take the massage experience to the next level and truly escape to a blissful state of relaxation where all stress and tension is forgotten.
The OS-Escape is an advanced 4D massage chair with many exclusive features to enhance the massage experience, including built-in aroma therapy, heat therapy, Zero Gravity recline, and a unique space capsule cover that helps block out surrounding light and distractions while using soothing chromo-therapy blue lighting to calm and relax you.
Features of the Osaki OS-Escape Massage Chair:
Advanced 4D massage chair with enhanced features for relaxation
6 auto massage programs
5 specialized massages
Ergonomic S-Track
Full body air compression massage
Heating on lumbar and calves
Built-in aroma therapy
Space capsule cover
Soothing blue chromotherapy lighting
2-stage Zero Gravity recline
Extendable and closed footrest
4D digital audio
Warranty
Auto Programs and Specialized Massages
6 auto programs attend to a variety of needs:
Relax Collaterals
Hip Shape
Fast
Relax Shoulder
Stretch
Breath Recuperation
Specialized massage options are excellent for targeting problem areas:
Shoulder Airbag
Arm Airbag
Oscillating Seat & Airbag
Calf & Foot Airbag
Foot Massage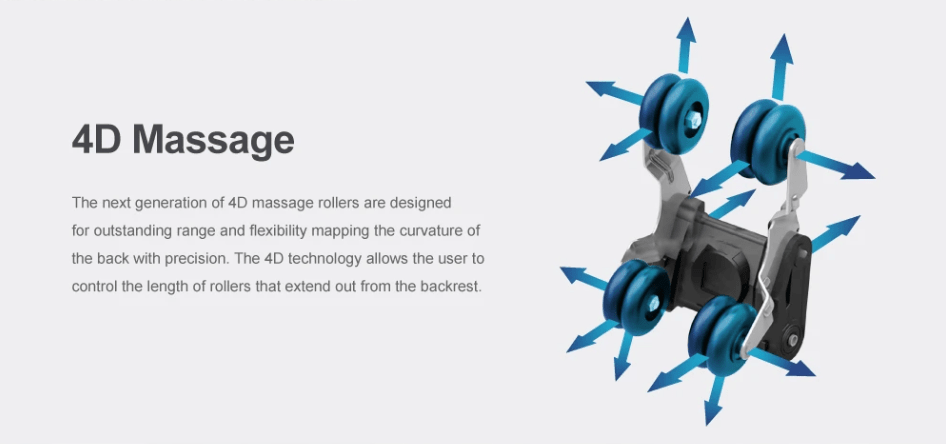 Next Generation 4D Massage
Advanced 4D massage rollers with exceptional range and flexibility map out the curvature of the back with excellent precision. You can control the length of rollers that extend out from the backrest.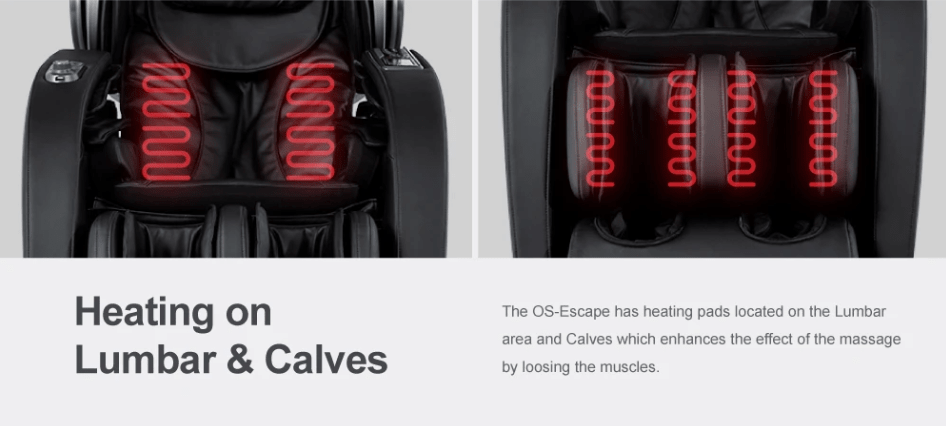 Heat Therapy on Lumbar and Calves
Heating pads located at the lumbar and calf areas provide therapeutic heat that helps relax and loosen tense muscles.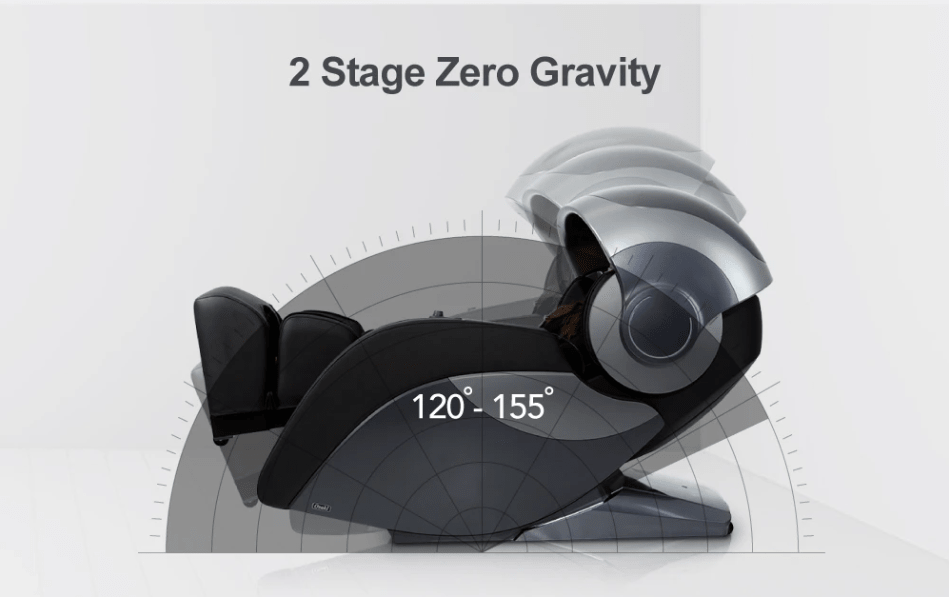 2-Stage Zero Gravity Recline
The zero gravity position is the perfect position to receive a massage, aligning and supporting your back in a position that maximizes the intensity of the massage and provides an optimal level of comfort.
The 2-stage zero gravity system lets you select from 2 different reclining angles.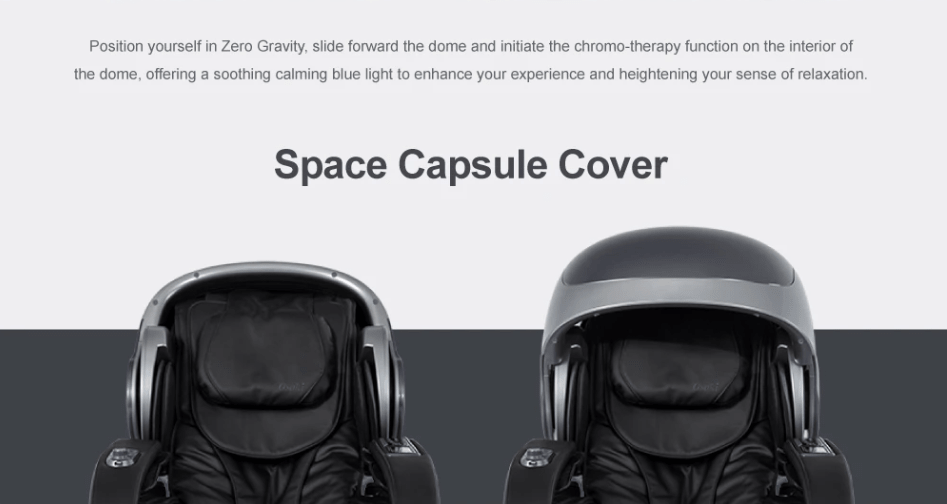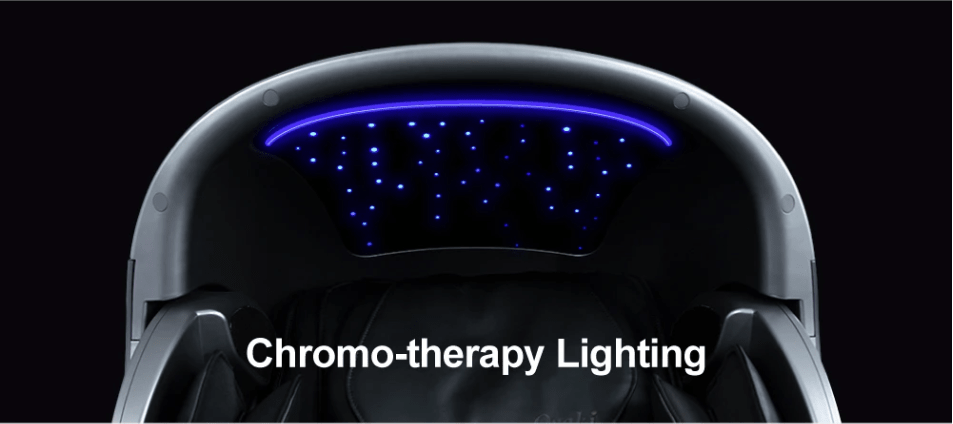 Space Capsule Cover
After positioning yourself in Zero Gravity, slide the dome forward to partially cover your head, providing the feeling of a secure, comforting space that is all your own.
Chromo-therapy lighting inside the dome offers calming blue light to enhance the experience and help relax you.
Aroma Therapy
Activate the aroma cartridge to enjoy the enjoyable calming benefits of aromatherapy to engage your senses and heighten your relaxation experience.
Product information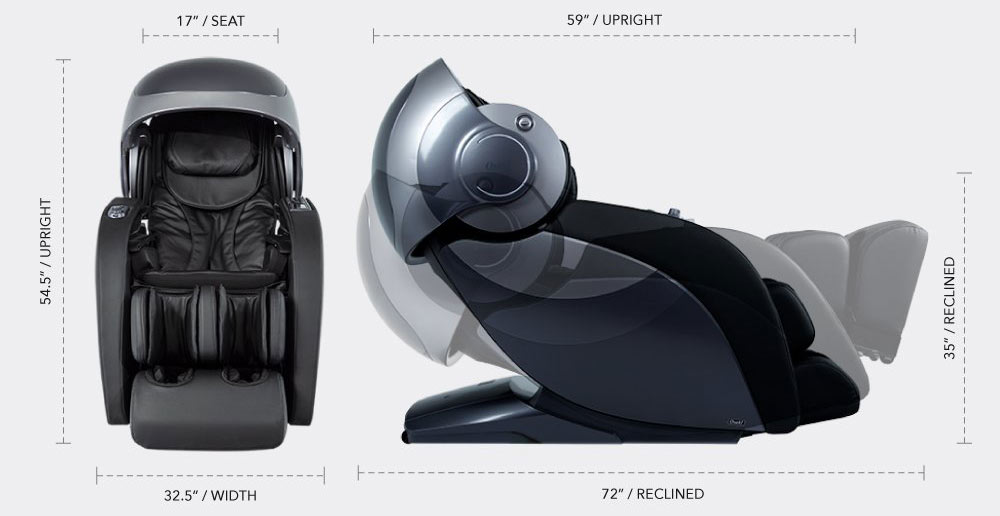 Total quantity
1 massage chair
Product name
OS-Escape 4D
Powder supply
AC 110V
Rate Powder Consumption
260W
Rate frequency
60 Hz
Rate time
20 minutes
Dimensions (L x W x H)
Upright: Approx. 59 x 32.5 x 54.5 inches
Recline: Approx. 72 x 32.5 x 35 inches
Box Dimensions

Armrest: 28.3 x 13.8 x 51.6 inches

Footrest: 22.8 x 21.2 x 22.8 inches

Chair: 59 x 32.6 x 38 inches

Gross/Net Weight

G.W: Approx. 414.4 lbs

N.W: Approx. 370.2 lbs

Packaging
2 packs/chair
Review