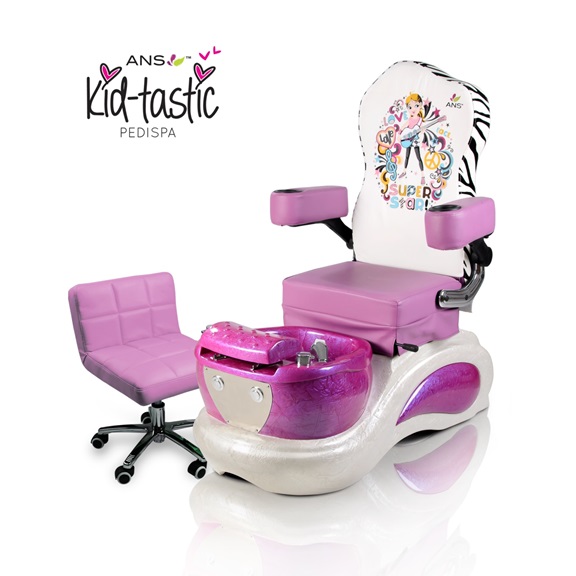 Superstar Kid's Spa
Kids can now enjoy relaxing pedicures with the Superstar Kid's Spa.
Our new and exclusive Kid's Spas are designed for young children and are a great way to add extra services to your business; perfect for salons that have customers with families and kids!
These great spas feature PU-leather massage chair with vibration massage programs, pipeless water jet, manual seat controls (forward/back), adjustable armrest, stainless steel shower hose, built-in LED light, adjustable footrest, remote control, FREE matching stool.
Replacement the massage chair for kid pedispa.
Customer Reviews of
Kids Pedicure Spa 1 - Massage Chair ONLY with vibration function
Collection

Collection

Nails Salon Décor Glass Murals

Nails Salon Décor Glass Murals

Manicure Classic Series

Manicure Classic Series