Mini LED Herbal Display Cabinet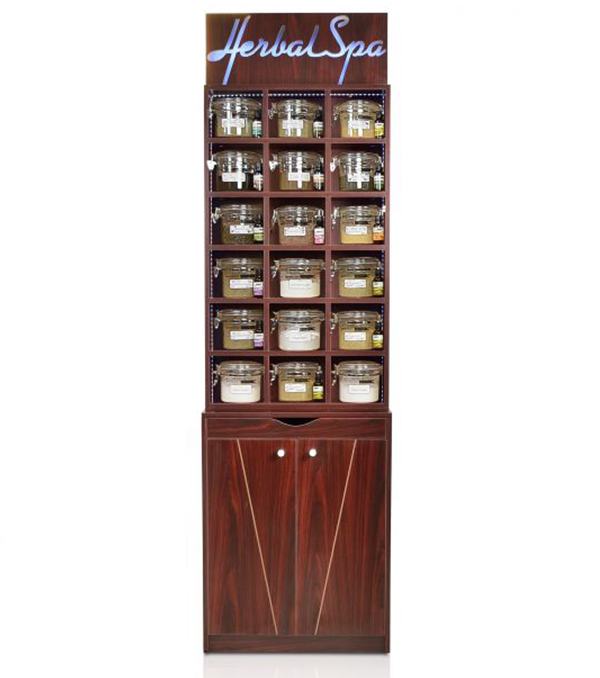 Mini LED Herbal Display Cabinet
The LED Mini Herbal Display Cabinet features a stylish and modern design, and is perfect for salons with limited space to show off their collection of herbs and essential oils.
Designed to beautifully showcase your salon's Herbal Spa products.
LED accent lighting.
Topped with a stylish LED "Herbal Spa" sign.
Available in your choice of Oak or Mahogany laminates.
For quality assurance, each cabinet is designed and assembled here in the USA.

Your Cabinet, Your Design
-Made your way
The Mini LED Herbal Display Cabinet is available in your choice of Oak or Mahogany laminate to match the style of your salon.
Each table is handcrafted by our expert carpenters according to your details and specifications.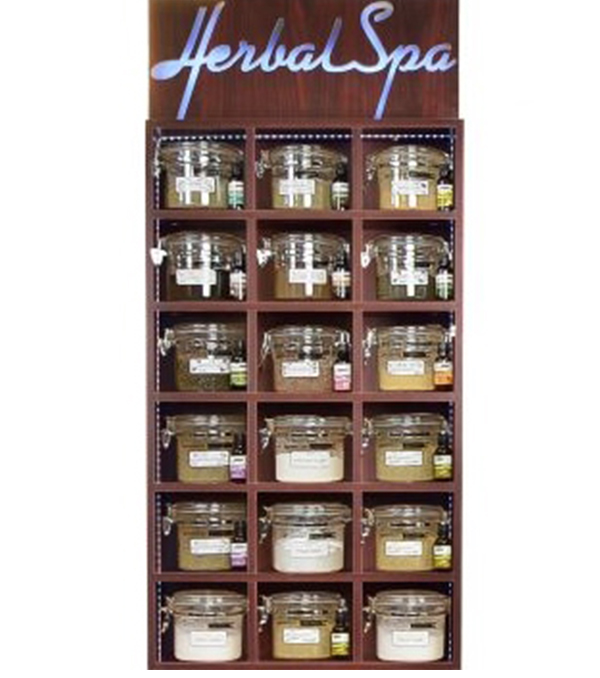 Beautiful Display
Conveniently keeps herbs, bases, and essential oils within easy reach while also creating a colorful, attention-grabbing presentation.
(Herbal products and canisters not included).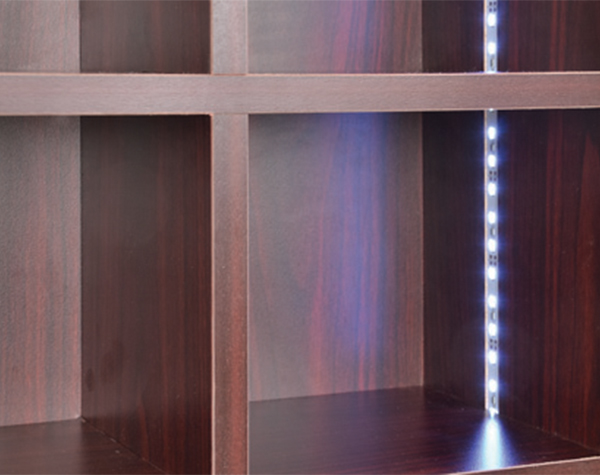 LED Accent Lighting
Accented with LED lighting inside cabinet cubicles for a dazzling, luminous display.
LED lighting plugs into a standard outlet.
Convenience and Functionality
18 cubicle shelves to store herbal products and equipment.
Cubicles are perfectly sized to hold our Small Canisters (Large Canisters will not fit).
Special pull-out drawer feature gives additional workspace, perfect for mixing signature Herbal Spa Recipes in your Bamboo Tray.
Cabinet Dimensions:
H 78.34 x W 23 x D 11.88 inches
Weight: 82 pounds
Cubicle Dimensions:
H 6 x W 6.9 x D 6.1 inches