Mini LED Herbal Display Cabinet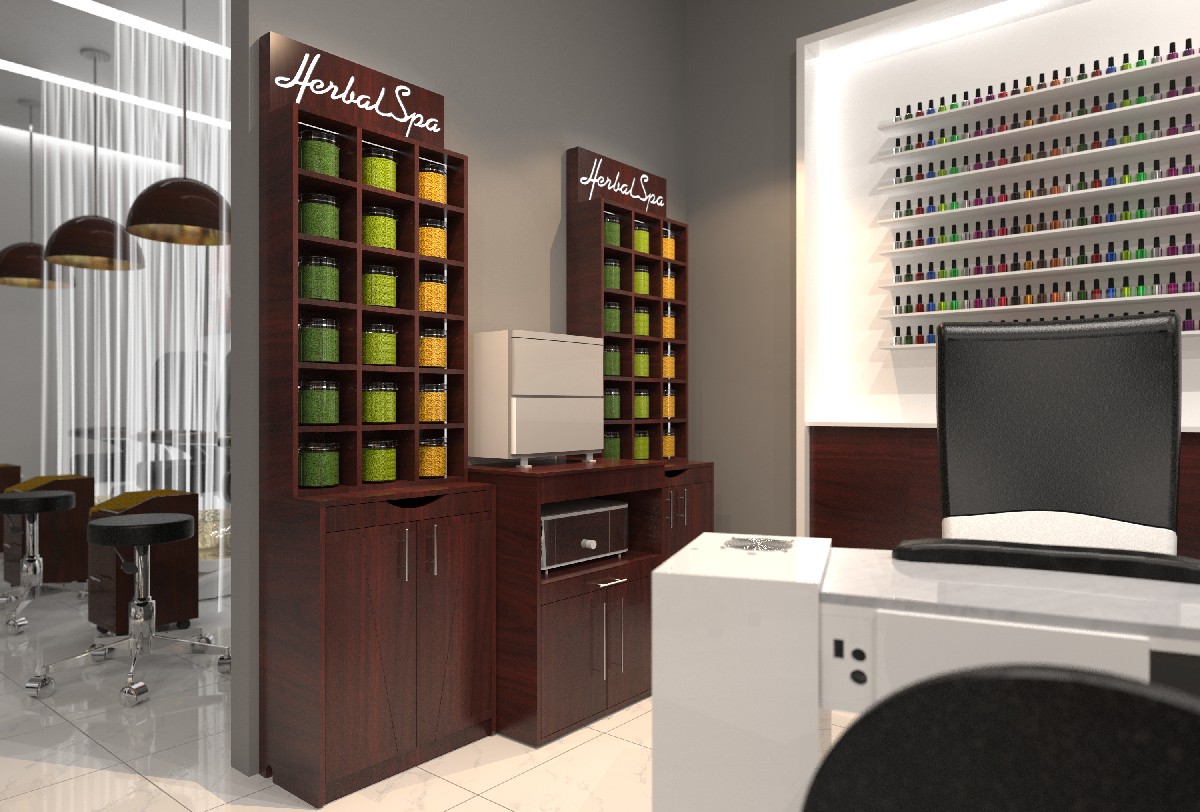 You will earn 650 Points for purchasing this product.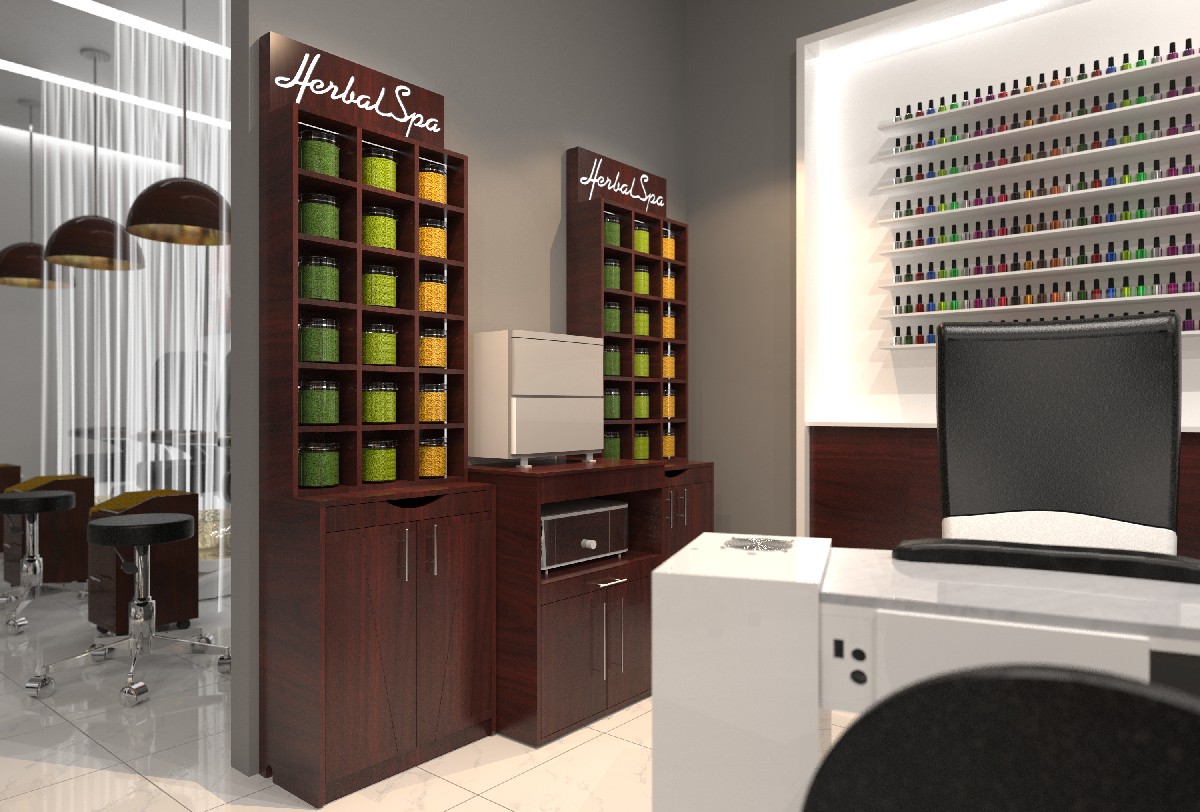 Display your herbal spa products with style!
The LED Mini Herbal Display Cabinet is a perfect way to display your salon's herbal pedicure products.
This great cabinet is available in your choice of Oak or dark wood Mahogany accemed with LED lighting inside cabinet cubicles and topped with LED "HERBAL SPA" sign.
Special pull out dawer featyre is great for additional workplace and perfect for mixing signature Herbal spa receipts in your bamboo tray.
Our Small Canisters are recommended for this cabinet, large canisters will not fit.

For quality assurance, each cabinet is designed and assembled here in the USA.

*Herbal products not included.
Dimensions: W:23"x H:80" x D:12"
100 lbs