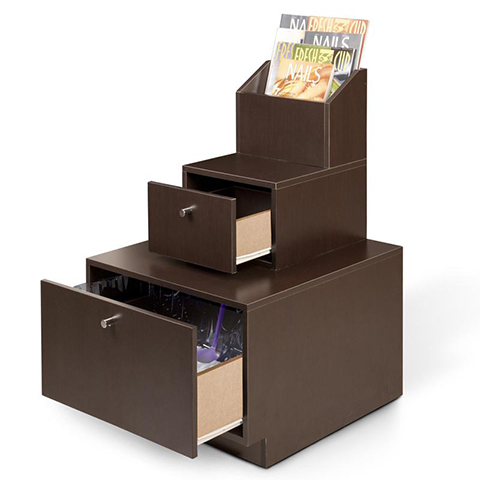 Maso Cabinet
Custom-made, salon cabinet
Perfect for placing between pedicure spas
Two pull-out storage drawers
Available in Oak, Mahogany or Cafelle

You will earn 300 Points for purchasing this product.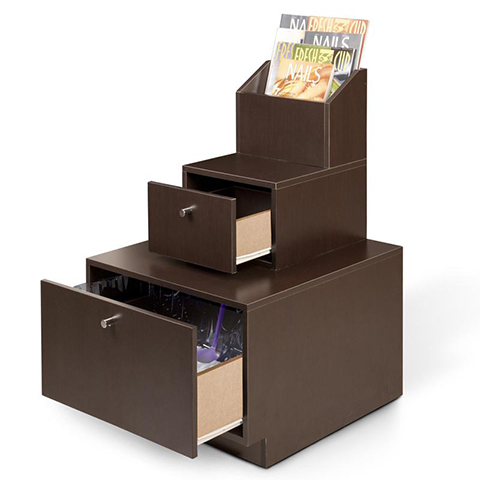 Maso Cabinet
Custom-made, salon cabinet
Perfect for placing between pedicure spas
Two pull-out storage drawers
Available in Oak, Mahogany or Cafelle
The beautiful Maso Cabinet is great for displaying your salon's magazines and menus.
The Maso is equipped with two convenient storage drawers for easy storage of supplies.
Each Maso is ETL-certified for safety and is custom-made by our expert carpenters.
The Maso is available in your choice of Oak, Mahogany or Cafelle laminates.
Dimensions: 24" x 26" x 36"
Weight: 150lbs