Kids Pedicure Spa 2 - MINT
Special Price
$1,225.00
was
$1,495.00
Promo ends : 06/30/2020
Product description
Specifications:
Designed and assembled in the USA
Pre-installed with essential plumbing and pipe fittings – ready to connect to water supply
Dimensions: L: 43" W: 26" H: 41"
Weight: 180
Product information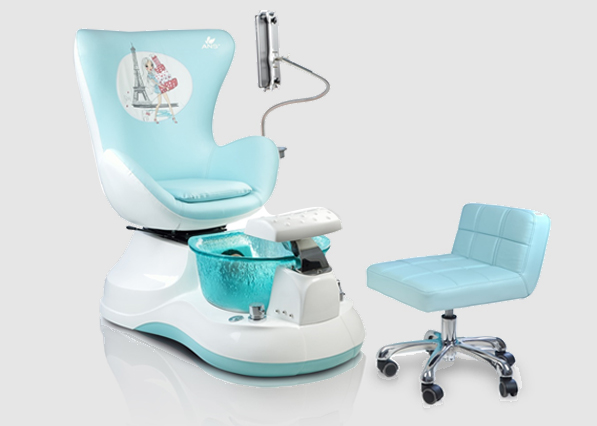 ANS Latest Kid Spa
The latest Kid's Spa is designed for young kids with fun colorful and kid appealing. The combination between popular spa features and new technologies makes the Kid's Spa become the best of your choice. The new style chair without the arms combines with the free lines and curves designed bring a new fashionable and comfortable look for kid chair. The chair can turn 90 degree two sides to make an easy for kid to get in and out of pedispa.
The latest Kid's Spas are available in two colors Mint and Peach. The spa includes a cup holder which is acetone – resistant, adjustable footrest, universal table holder, premium hardware, and USB charger. Moreover, the kid's spa can manual forward/backward and has three mode vibrations of massage programed.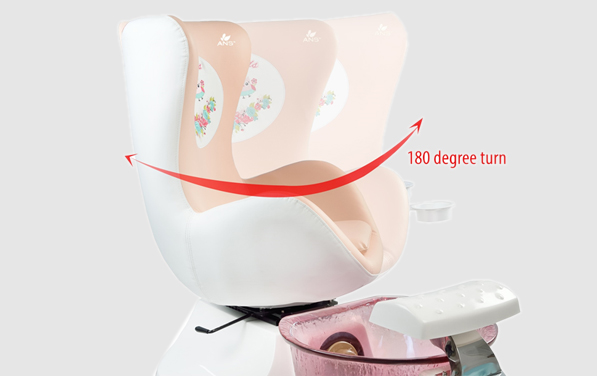 180 Degree Turn
The special feature of the new spa is 90 degree turn that the kids can turn right or left to exit the chair. In addition, the turn would help to save more space for salon and help the kids avoid falling when they try to get in and out of the chair.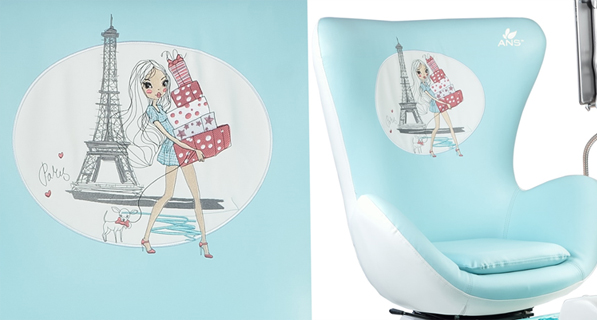 Premium Massage Chairs
Each pedicure spa includes your choice of one of our high-quality massage chairs. The chairs is made with soft, stain-resistant, marine-grade PU-leather. The new style chair designed is very comfortable and fantasy kids relaxing. Its size is perfect for tiny tots and teens. Included three mode viberations of massage programed would give the kids fun and relaxing time.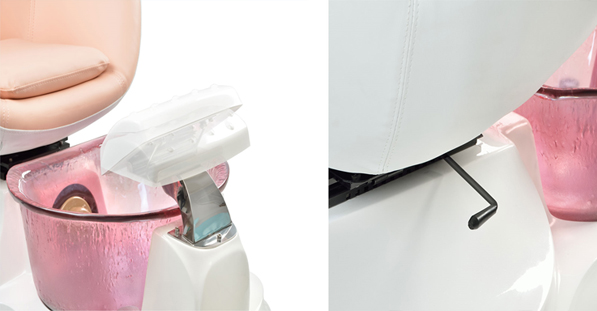 Adjustable Chair Massage
The combination between manual forward/backward feature and adjustable footrest will be easy for the kids to adjust belongs to how comfortably the feel.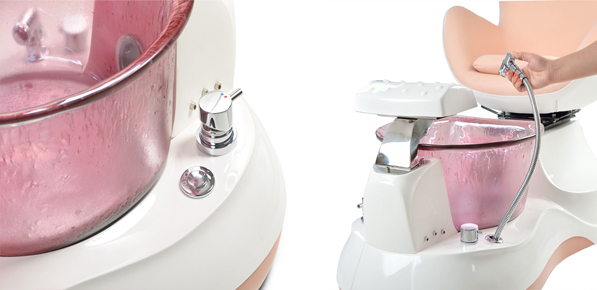 Basin Features
The Kid's Spa goes with resin sink which features fashionable and sharp looks. The material of head shower holder and spray nozzle is expensive and good quality. Besides that, the design of holder helps customer easily when cleaning the sink. The air button is safe and help customer prevent electric shock.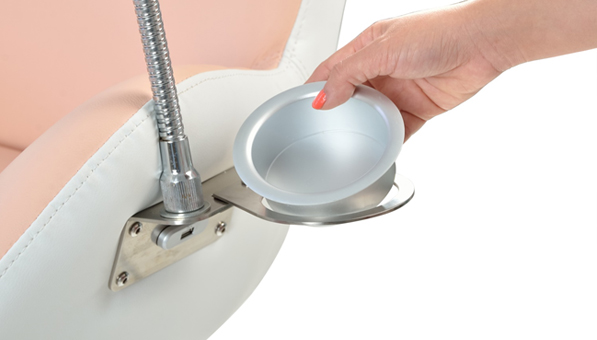 Convenience Features
This Kid's Spa chair features a remote control, auto/manual massage programs, and a acetone silver cup holders.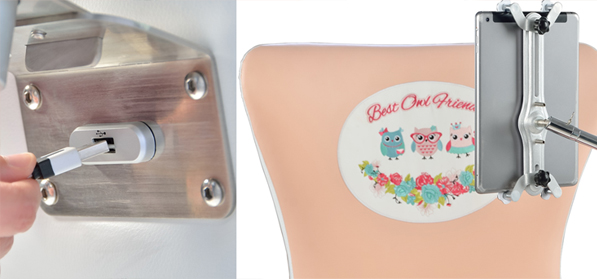 Convenience Features
USB charge and Ipad/cell holder (optinonal) can be added to make the Spa chair more value for the kids.
ANS Liner Jet
– the Next-Generation of Pedicure Spa Jets
Each ANS spa is equipped with the exclusive ANS Liner Jet. Our pedicure spas utilize state-of-the-art Liner Jet Technology and are compatible with ANS Disposable Liners
The innovative ANS Liner Jet is damage-resistant, magnetic, pipe-less and easier-to-use than other jets. The ANS Liner Jet sets new standards for safety and sanitation because of its advanced architecture, pipe-less jet flow, and ease of cleaning.
Make sure your customers receive the safest and most hygienic pedicures with the ANS Liner Jet. Simply snap apart and soak in sanitizing liquid. No scrubbing or cleaning in hard-to-reach areas.
Specifications:
Designed and assembled in the USA
Pre-installed with essential plumbing and pipe fittings – ready to connect to water supply
Dimensions: L: 43" W: 26" H: 41"
Weight: 180
Review test