You will earn 850 points for purchasing this product.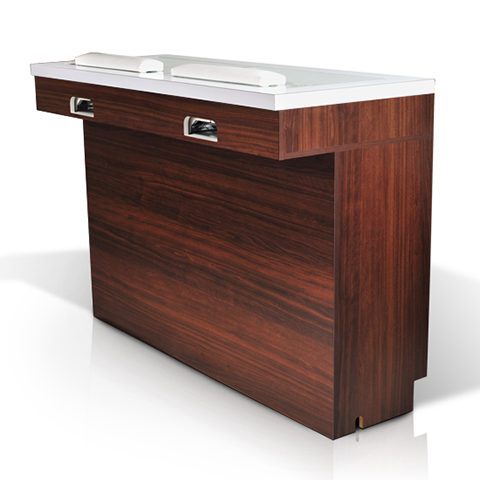 ISO Nail Bar
A stylish, high-rise nail bar adds functionality and a modern flair to any salon. It can easily seat two clients and is a perfect option for busy techs who prefer standing. This lovely cabinet can be custom designed in your choice of laminate to match your salon décor. You can customize your Nail Bar by choosing your favorite laminate color and adding two optional UV or LED lights for curing. One especially unique feature of this nail bar is the tempered glass top with room for displaying items underneath—catch your client's eye with examples of your best work on display.
Each ISO Nail Bar is handcrafted by our expert carpenters using quality parts and components, and custom-made with your choice of laminate.
Features of ISO Nail Bar:
Luxurious, custom-made nail bar
Available to customize in your choice of laminate
Optional: UV or LED lights
Double tempered glass tabletop for display
Two pull-out drawers
Plenty of cabinet space
Comfortable arm rests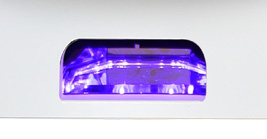 Optional UV or LED Lights
As an optional feature, you can choose to add on two convenient UV or LED lights to your Nail Bar to help improve your salon's efficiency and workflow.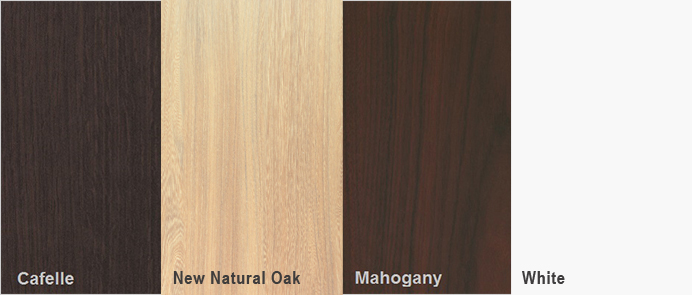 Your Nail Bar, Your Design
-Built your way!
The ISO Nail Bar can be custom made in your choice of laminate. Our popular choices are Cafelle, New Natural Oak, Mahogany, and White, with many other customized laminate colors available at customer's request (subject to market and availability).
Each table is handcrafted by our expert carpenters according to your details and specifications.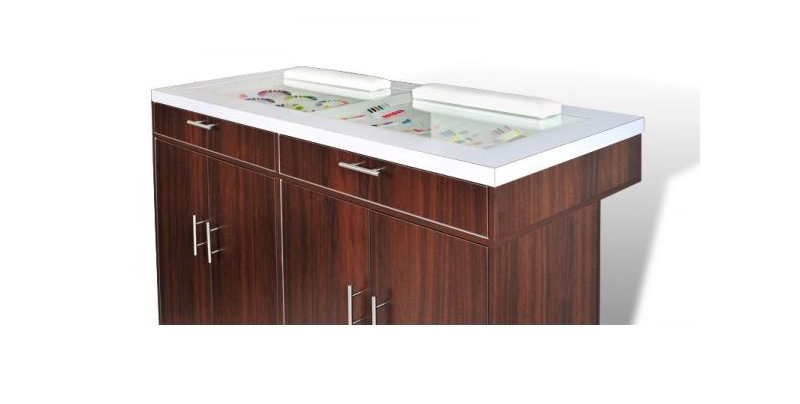 Beautiful Tempered Glass Top
Lovely and unique tempered glass top for display adds depth and showcases your salon's products or nail art.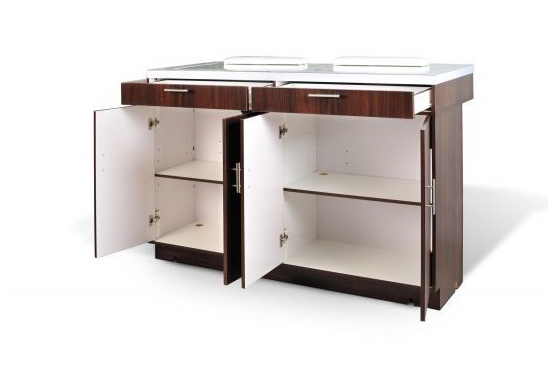 Convenience and Functionality
Includes many useful features that help improve your salon's work efficiency.
Pull-out drawers to store essentials
Plenty of cabinet space for storage
Comfortable armrests
Dimensions: L 60 x W 24 x H 42
Weight: 285 pounds