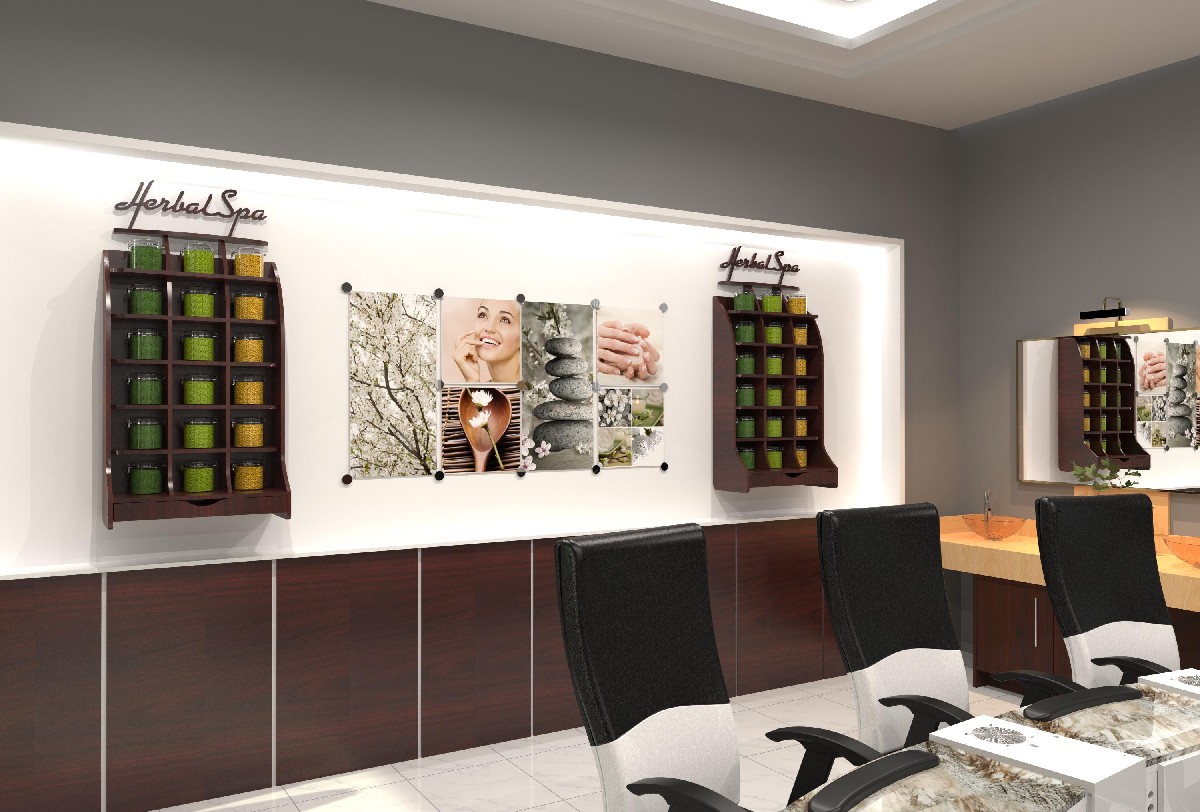 You will earn 350 Points for purchasing this product.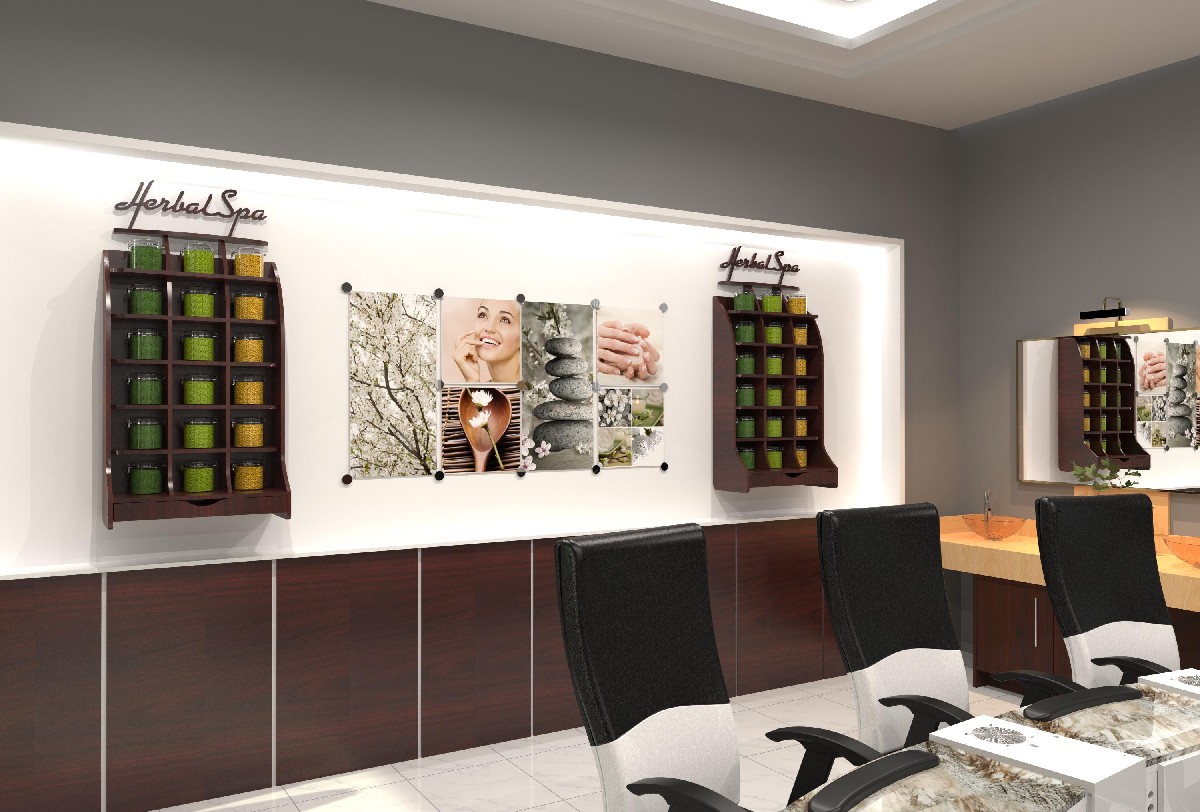 Display your herbal spa products with style!
This delux wall herbal cabinet is available in oak or dark wood
Mahogany is perfect to accent any wall or salons with limited space.
Special pull out drawer feature is great for additional workplace and
Perfect for mixing signature Herbal spa recipes
in your bamboo tray. Topped with a signature "Herbal Spa" sign
Made of wood.
* 8.6" herb canister will not fit inside the mini cabinet cubicles.
4" canisters reccomended.
size: 25"W x 54"H x 7"D
For quality assurance, each cabinet is designed and assembled here in the USA.

*Herbal products not included.
Dimensions: W:23"x H:78.34" x D:11.88"
82 lbs