Elite 385 Zero Gravity Massage Chair
Product description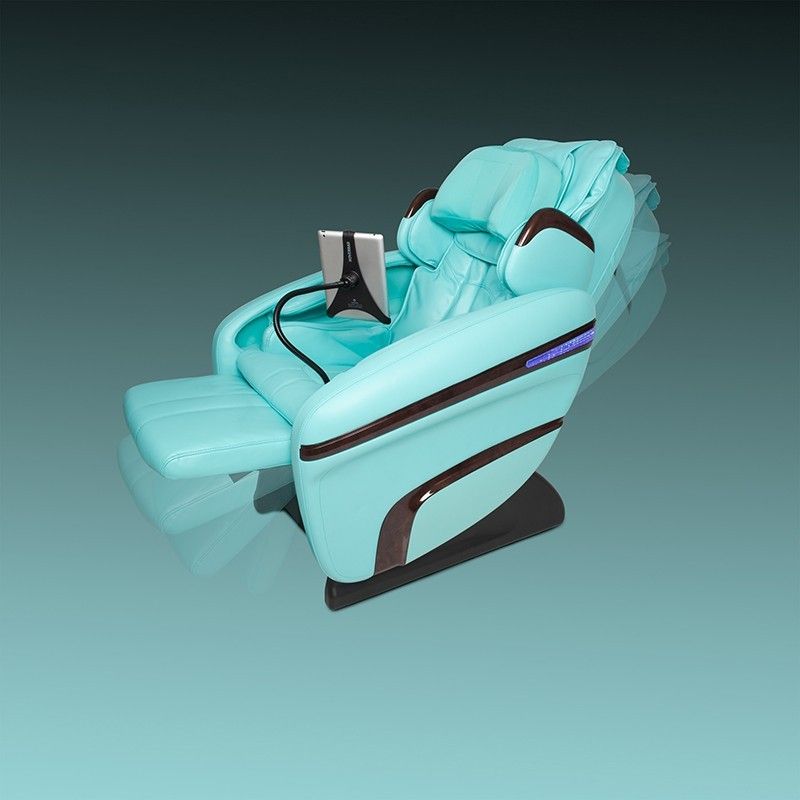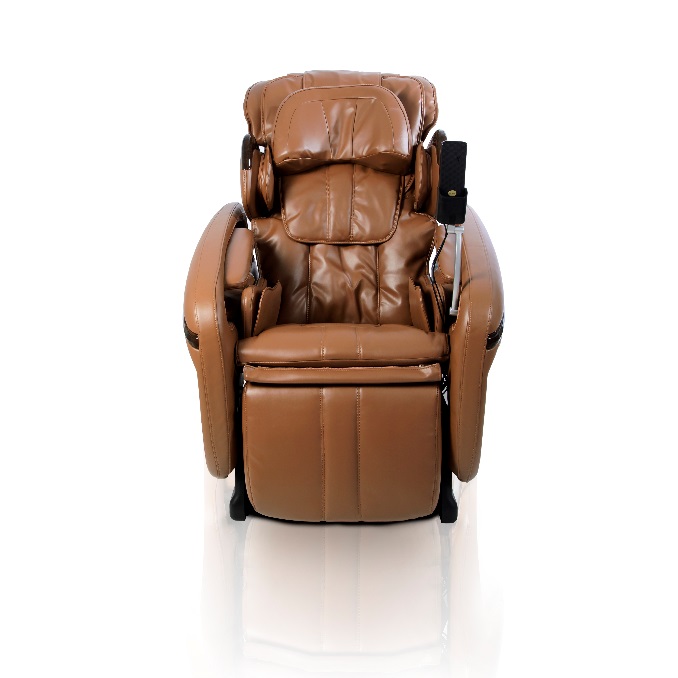 The Elite 385 Zero Gravity Massage Chair
Sink into the cozy Elite 385 Zero Gravity Massage Chair and allow this beautiful chair to massage all your stress and tension away. Advanced roller mechanisms and adjustable air pressure work together along with heat and vibration to massage major problem areas while warming and relaxing your muscles, delivering an intense but surprisingly smooth massage to your neck, shoulders, and back, and all the way down to your glutes and hamstrings. It also reclines to a Zero Gravity position, positioning your body in an ideal posture to take weight off the spine to receive the maximum benefit of the massage.
The Elite 385 Zero Gravity Massage Chair features lovely, inviting contours and many additional features to add convenience and enhance your experience.
Features of the Elite 385 Zero Gravity Massage Chair:
Advanced roller massage
6 pre-set automatic programs
5 pre-set massage techniques
Zero Gravity recline
Head, neck, shoulder, arm, and hand massage
Seat and lumbar heat therapy
Leg and feet vibration massage
Adjustable air pressure and speed
High-quality, built-in speakers
iPad holder (iPad not included)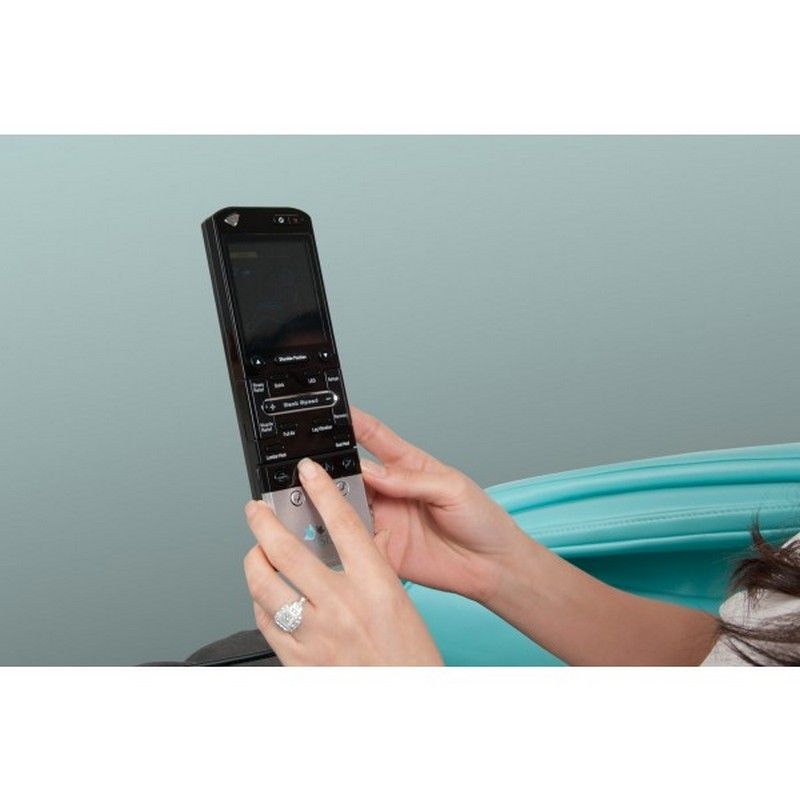 Preset and Customizable Massages
6 beneficial pre-set programs tend to a variety of common issues at the push of a button:
Quick Massage
Full Body Air Pressure
Full Body Anti Stress
Full Body Muscle Relief
Full Body Wake Up
Full Body Recovery
The Elite 385 pampers you with 5 popular massage techniques:
Kneading
Tapping
Swedish
Shiatsu
Kneading and Tapping
Adjustable air pressure and speed as well as options for heat and vibration allow you to customize your perfect massage.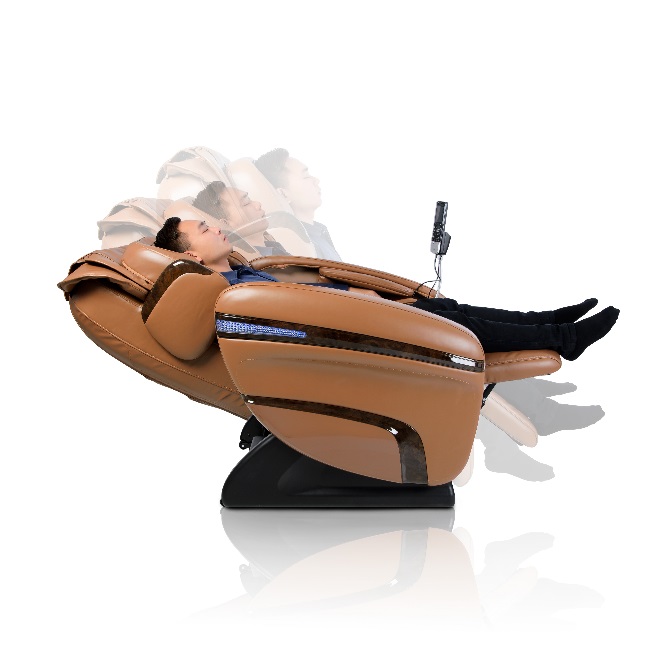 Zero Gravity Recline and Soothing Heat Therapy
Inspired by NASA technology, the Zero Gravity position is the perfect position to enjoy a massage, aligning and supporting your back in a position that maximizes the intensity of the massage and provides an optimal level of comfort. Elevate your calves for a comfortable massage and less stress on your lower back.
Heated seat and lumbar areas relax the muscles and stimulate circulation for a more enjoyable and relaxing experience.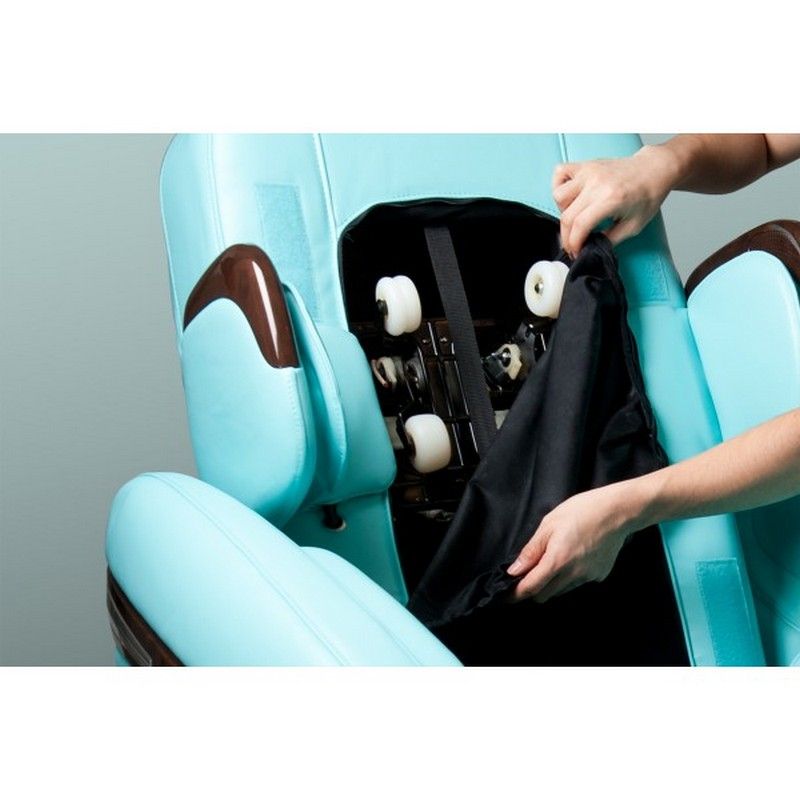 Head, Neck, and Shoulder Massage
Advanced roller mechanisms give blissfully intense and smooth massages to relax the muscles in your neck and shoulder area, leaving you feeling loosened and free of tension.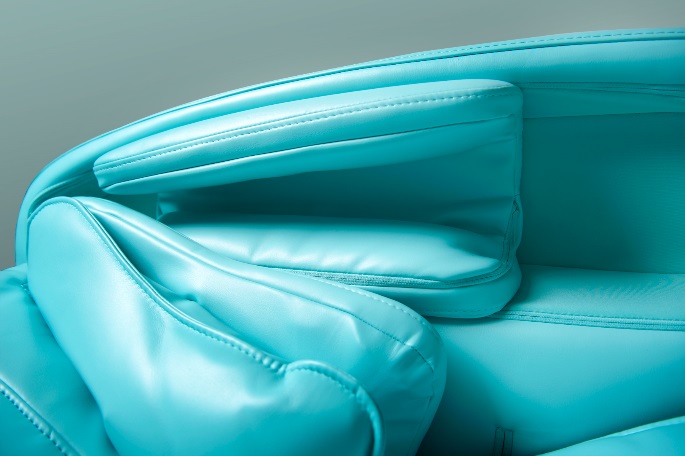 Arm and Hand Massage
Enjoy a firm and satisfying arm massage, perfect for relieving sore or stiff arms and hands.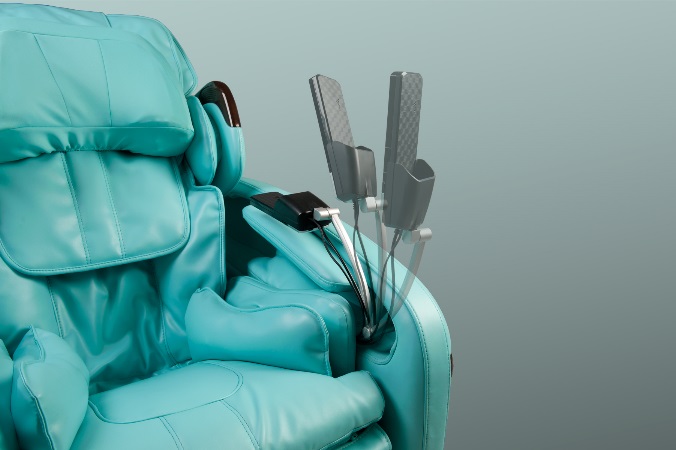 Added Features for Convenience
Built in high quality speakers to enhance the experience with your favorite music
Easy-to-use remote
Easy to reach iPad dock located behind remote control (iPad not included)
Product information
Total quantity: 1 Elite 385 Zero Gravity Massage Chair
Product dimensions: L 49.1 x W 29.5 x H 38.4 inches
Product weight: 203.9 pounds
Model No.
ISIS-385W
Rated Voltage
110-120V~ / 220-240V~
Rated Frequency
50/60Hz
Rated Power Consumption
200W
Timer
5/10/15/25/30 minutes
Dimensions (L x W x H)
Product carton: 49.1'' x 29.5'' x 38.4''
Side panel carton: 25.8" x 15.7" x 39.4"
Weight
Product gross weight: 237 lbs.
Product net weight: 203.9 lbs.
Length of the wire
Controller wire: 59"
Power supply wire: 71"
Usage condition
Environment temperature: 10°C-40°C
Contrasting humidity: 30-85RH
Storage condition
Storage temperature: 20°C-60°C
Storage humidity level: 30-85RH
Safety feature
Equipped with overheated and power surge safety protection.
Using benefits
Increasing blood circulation; Relieving
Review