The only machine in the world capable of producing what your imagination tells you to. Thousands of nail polish colors with a great variety of tones and textures. For the first time, you can choose and produce the color, right away.
High gloss and stronger Tougher Top Coat extends the life of the wear to 2 weeks. The possibilities are endless. Try it to believe it
Possible Combinations More than 100,000 possible combinations. Catalog accompany with 400 colors (approximate)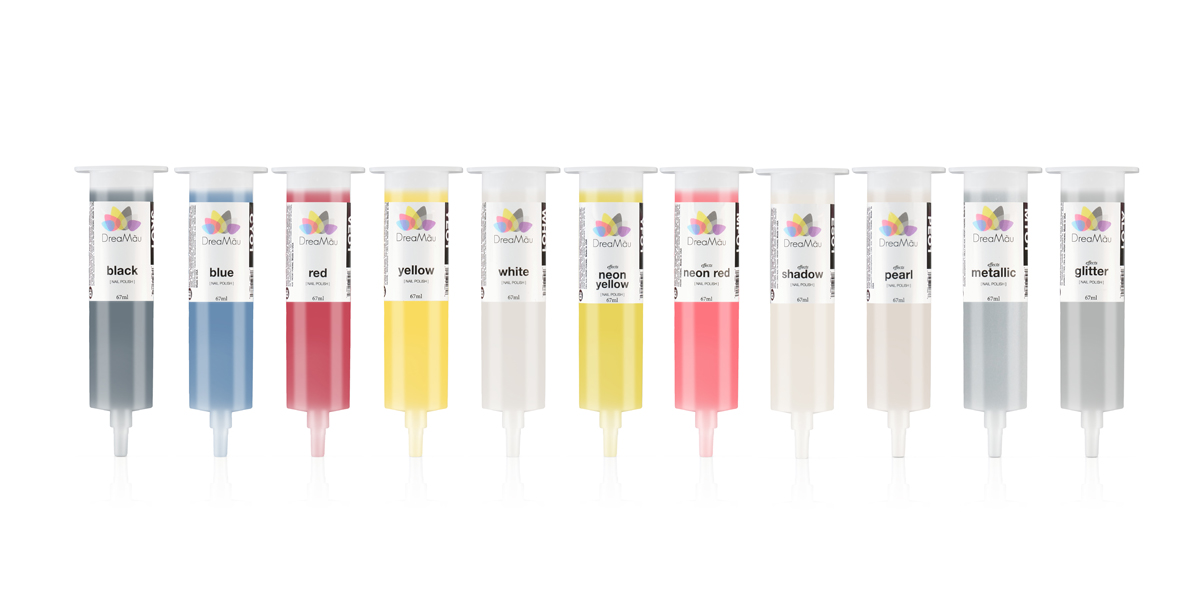 Color chart will be digitized; we will provide you an app with hundreds of colors. You clients can use this app to match the color of her lipstick, eye-shadow, dress
---
1. DreaMau Touch Screen Descriptions
3. DreaMau Creating a Metallic Color
4. DreaMau How to Replacing a Cartridge
5. DreaMau Creating a Polish with Different Effect without Changing the Current Effect
Save
The kit includes DreaMau machine and shaker.
| | |
| --- | --- |
| DreaMau Machine | Semi-automatic Primary Colors: White, Black, Yellow, Red, Blue Interchangeable Effects [All available in catalog] |
| Possible Combinations | More than 100,000 possible combinations Catalog accompany with 400 colors (approximate) |
| Products | 1 nail polish every 2 minutes (approximate) |
| Voltage | 110 amp and 220 amp (dual automatic) |
| Dimensions: | 26" width x 20.5" height x 3" depth |
| Warranty | 1 year |
| Effects | Cream effect, Metallic effect, Pearl effect Shadow effect, Glitter effect Neon effect |
Customer Reviews of
DreaMau Machine
Collection

Collection

Nails Salon Décor Glass Murals

Nails Salon Décor Glass Murals

Manicure Classic Series

Manicure Classic Series