Chisel Halloween Horror Collection #9 + EDGER

You will earn 29 points for purchasing this product.
Product description
3D Nail Stampers - Set of 10 unique stamps
Product information
Chisel Nail Art - 3D Nail Stamps are the newest trend in today's nail art industry.
Each package includes ten unique stamps that cut beautiful designs into uncured colored dipping powder.
Use Chisel Nail Art Stamps with Beyond Coleur Dipping Powder to create bright and colorful stamped nail designs.
First, apply dipping powder using a manicure brush or by dipping fingers directly into the powder.
Then, use a Chisel Nail Art Stamp to cut eye-catching designs into uncured dipping powder.
Chisel Nail Art Stamps are available in eight unique collections.
Choose the collection that best fits your style.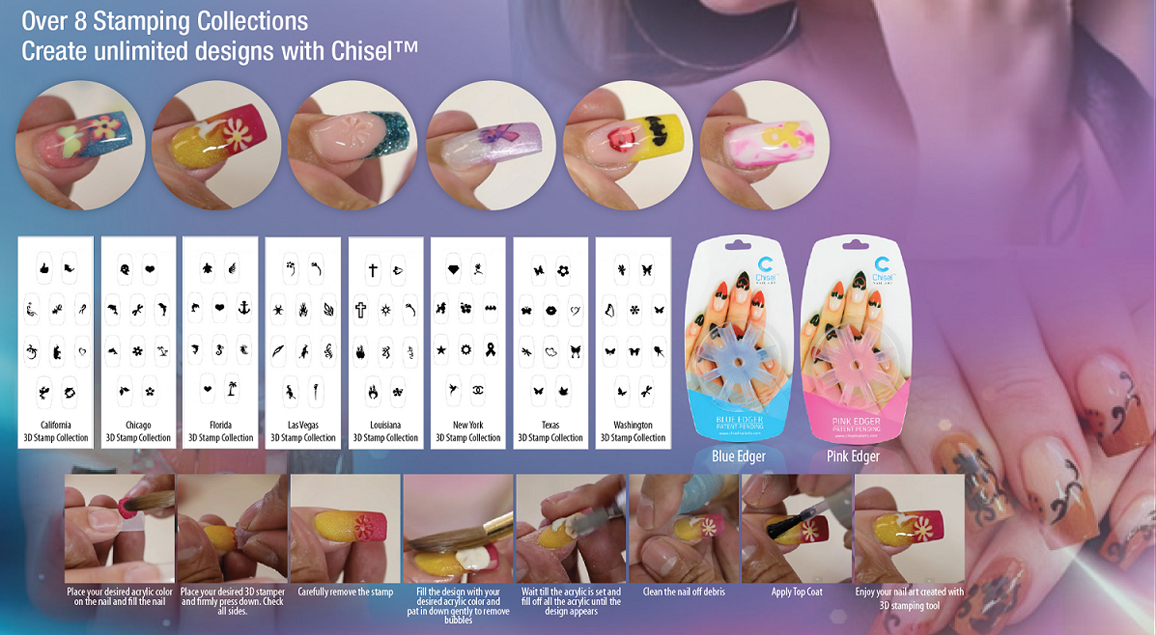 Review