Centrifuge Classic Nail Table

You will earn 700 points for purchasing this product.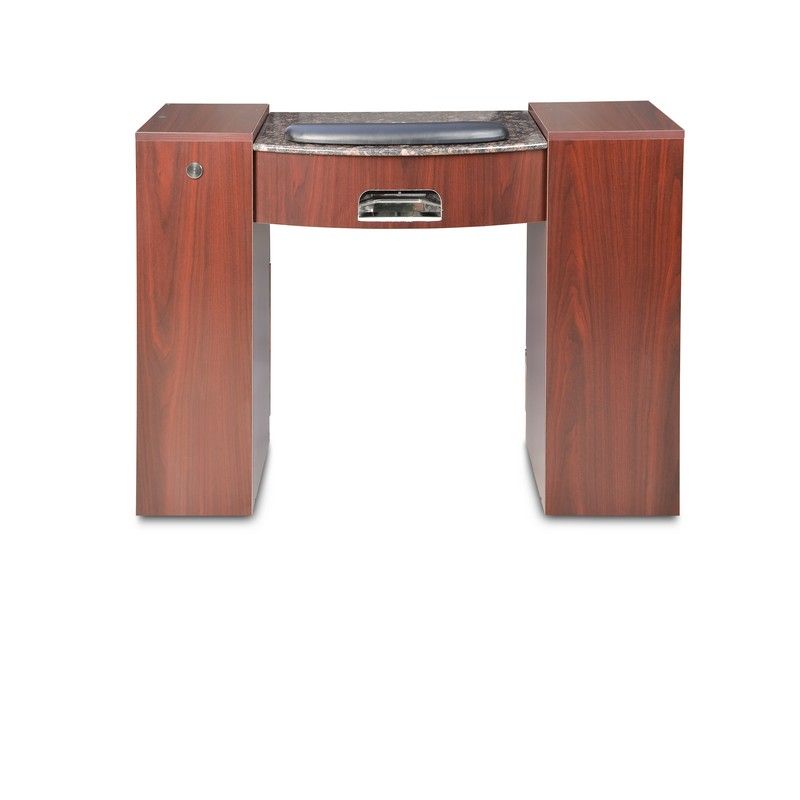 Centrifuge Classic Single Nail Table
The dustless, fumeless Centrifuge Nail Table is a stylish table with a powerful ventilation system to help keep you and your customers safe from harmful dust and chemical fumes.
Each table includes convenient built-in amenities such as bottle organizer, armrest, purse-hanger, and trash bin.
Make it your own! Design your perfect table with many optional add-ons and customizable features. Each table is handcrafted by our expert carpenters and custom-made to match your needs and personal style.
Features of Centrifuge Classic Nail Table:
Built-in ventilation system, ready to connect to your salon's central air
Custom-made with your choice of laminate
Choice of White or Dark Marble top
Rolling casters (casters on technician side include brakes)
Comfortable arm rest
1.5-inch purse hanger
Built-in bottle organizer
Trash bin
4 predrilled holes (located on left and right sides of tabletop) to insert manicure lamp, drill hanger, or other devices
Optional Features:
UV or LED light
4" fan
USB port/plug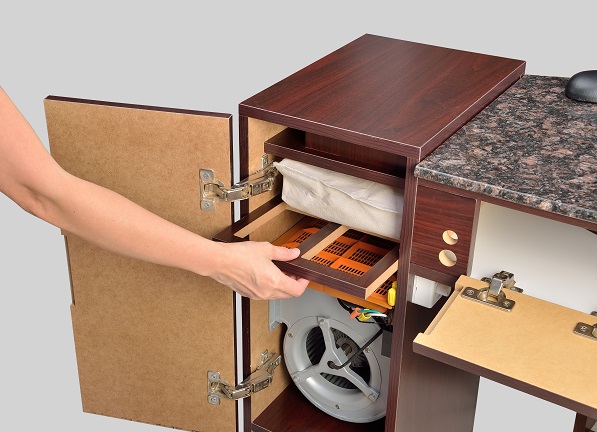 Advanced Ventilation System
A vent located in the center of the tabletop along with a powerful two-stage filtration system filters nearby dust and helps keeps your customers safe and protected from harmful fumes and particles.
Stage 1: Micro bag filter collects dust
Stage 2: Active carbon eliminates liquid vapor
The quiet, high-powered fan filters air at a rate of 650 CFM (cubic feet per minute), and features easy-access speed control.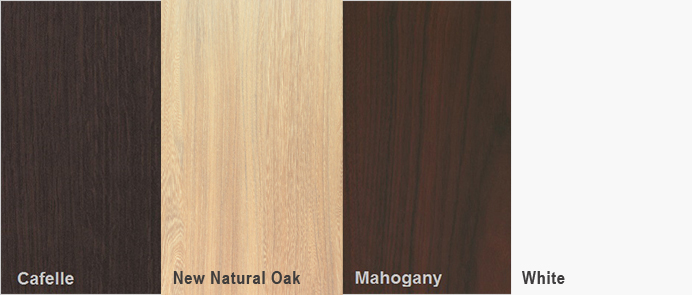 Your Table, Your Design
-Built your way!
This table can be custom-made in any of our standard laminate colors—Cafelle, Natural Oak, Mahogany, and White.
Want a different look? Upgrade to one of our many custom laminate colors!
(subject to market and availability)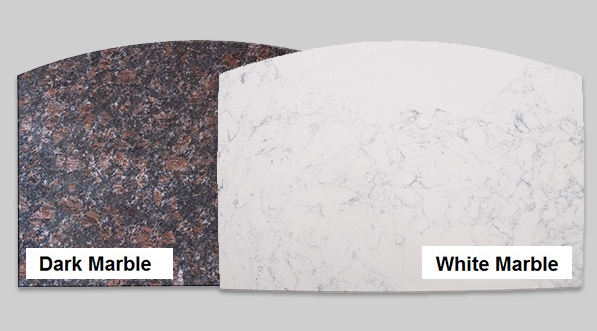 Marble Tabletop
The Centrifuge Classic Nail Table features a luxurious marble top in your choice of color.
The elegant marble top helps give your salon a more high-end look.
Choose from either White or Dark Marble.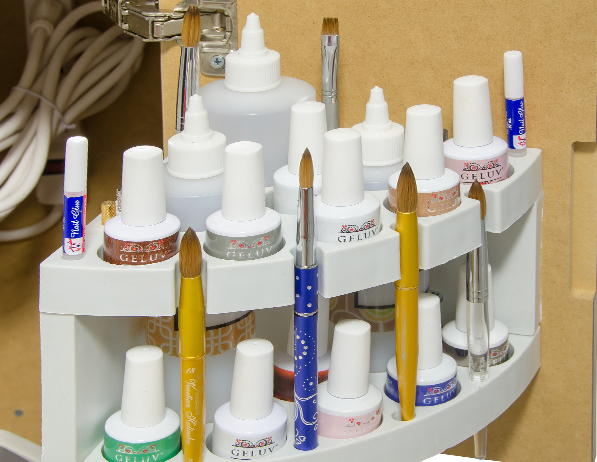 Convenience and Functionality
Includes many useful features that help improve your salon's work efficiency.
Multiple pull-out drawers for convenient storage
Built-in bottle organizer for storing supplies
Comfortable armrest
Trash bin
Locking wheel casters
Space for nail drill (nail drill not included
(OPTIONAL) LED or UV Light
With built-in lamps installed in your table, no need to lead your client around the salon. Perform nail prep, manicure, and curing all in one place! Compare our built-in UV and LED lights to find the best option for you: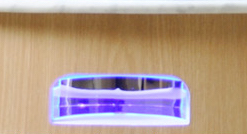 Comparison Chart
|   | UV | LED |
| --- | --- | --- |
| Brand | UV Gel Light 36 W | Hi-Power LED Gel Light |
| Timers | 90 & 120 sec | 10, 30, & 60 sec |
| Number of lamps installed in table | 2 | 1 |
| Wattage | 36 W | 30 W |
| Life | Replace UV bulb every 6 months | 35,000-50,000 hours |
| Price | $90 | $125 |
| Other features | Automatic stop | Automatic sensor, 1-year limited warranty |
| Advantages | More affordable and receive 2 lamps | Safer, faster cure time, and longer lifespan |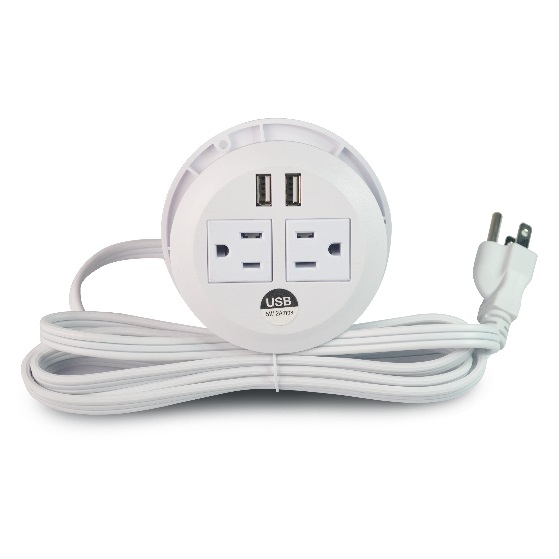 (OPTIONAL) USB & Power Plug Round Socket
This highly convenient add-on has two power plugs and two USB ports for charging and powering phones, tablets, and any other device.
Features:
2 USB ports and 2 power plugs
Installed flush on front of table, left side-customer view
USB-5V/2 amp
Plug-110V/15 amp
Total quantity: 1 single nail table
Dimensions: L 43.5 x W 18 x H 30 inches
Weight: 139 pounds
Fan volume: 65 dB