Centrifuge Classic Nail Table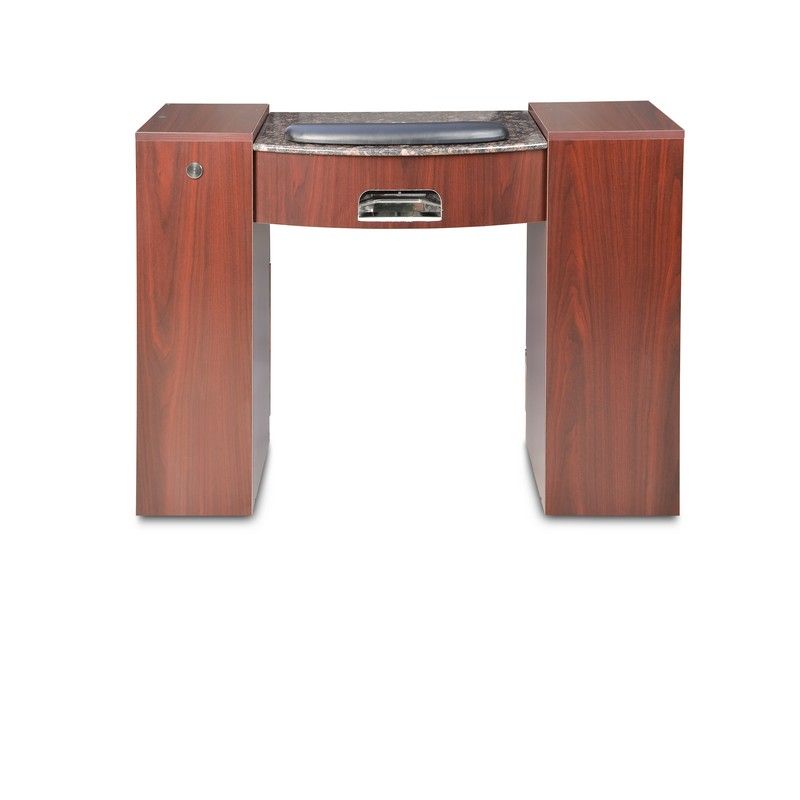 Centrifuge Classic Nail Table
The dustless, fumeless Centrifuge Nail Table is a lovely table with a powerful ventilation system to keep you and your customers safe from harmful dust and chemical fumes. It includes many built-in features for storage and functionality, and the beautiful marble top can be customized in your choice of laminate for a luxurious addition to your salon.
Each Centrifuge Classic Nail Table is handcrafted by our expert carpenters using quality parts and components, and custom-made according to your details and specifications. We will also customize your table with your choice of laminate. For quality assurance, all of our manicure tables are ETL-certified for safety and designed and assembled here in the USA.
Features of Centrifuge Classic Nail Table:
Custom-made manicure nail table featuring beautiful, classic style and design
Build-in ventilation system, ready to connect to your salon's central air
Custom-design with your choice of laminate
Choice of White or Dark Marble top
Built – in amenities and functionalities
Rolling casters (casters on technician side include brakes)
1.5-inch purse hanger
Trash bin
4 predrilled holes (located on left and right sides of tabletop) to insert manicure lamp, drill hanger, or other devices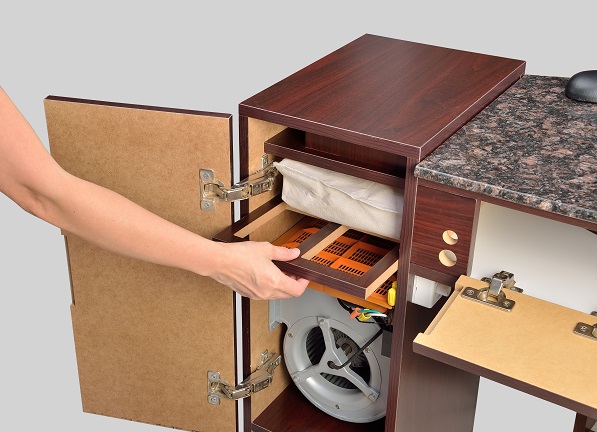 Advanced Ventilation System
On board filtration system with replaceable tow state filter and dust bag.
High-powered fan filters air at a rate of 650 CFM (cubic feet per minute). The vent in the center of the tabletop filters nearby dust to keep your customers feeling safe and protected from harmful toxins and particles.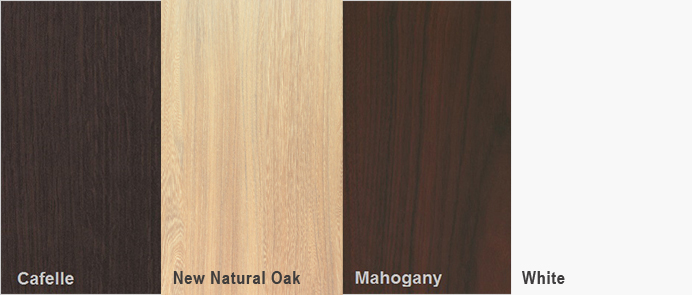 Your Table, Your Design
-Built your way!
The Centrifuge Classic Nail Table can be custom made in your choice of laminate. Our popular choices are Cafelle, New Natural Oak, Mahogany, and White, with many other customized laminate colors available at customer's request (subject to market and availability).
Each table is handcrafted by our expert carpenters according to your details and specifications.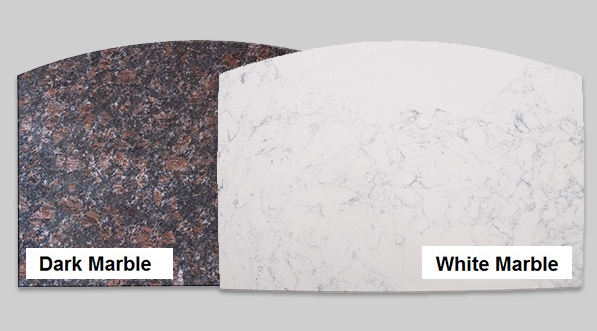 Marble Tabletop
The Centrifuge Classic Nail Table includes a beautiful marble top of the color of your choice.
The high-quality marble top helps give your salon a more luxurious look.
Choose from either White or Dark Marble.
Convenience and Functionality
Includes many useful features that help improve your salon's work efficiency.
Multiple pull-out drawers for convenient storage
Built-in bottle organizer for storing supplies
Comfortable armrest
Trash bin
Locking wheel casters
Space for nail drill (nail drill not included)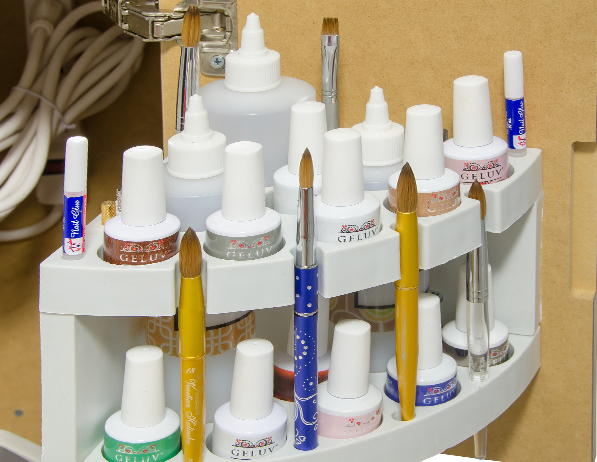 Bottle Organizer
The convenient Bottle Organizer provides nail technicians a great way to store essential nail liquids and supplies.
Our bottle organizer features multiple sizes that will hold most bottles.
ETL-certified for safety
Designed and assembled in the USA
Dimensions: L 42 x W 16.75 x H 30.5 inches; 26.5 inches from floor to center of pipe
Weight: 135 pounds
Fan volume: 65 dB