Beyond Couleur professional acrylic dipping powders are richly pigmented, with an ultra-fine consistency making them perfect in a number of applications, from conventional acrylic sculpting with liquid, to the no-liquid dipping technique, as well as the newly developed Sprinkle Gel method. Nail enhancements created using Beyond acrylic dipping powders are light weight and highly durable. When looking for an acrylic powder to use with 3-D nail art techniques look no further than Beyond Couleur acrylic dipping powders. Alfalfa has created over 180 vivid colors including Glow in the Dark, Neon and Mood-changing, with new colors being added all the time. Plus we can mix any custom color imaginable. Unleash your creativity with this truly versatile acrylic dipping powder."
Beyond Couleur Dipping Instruction Dipping Method Color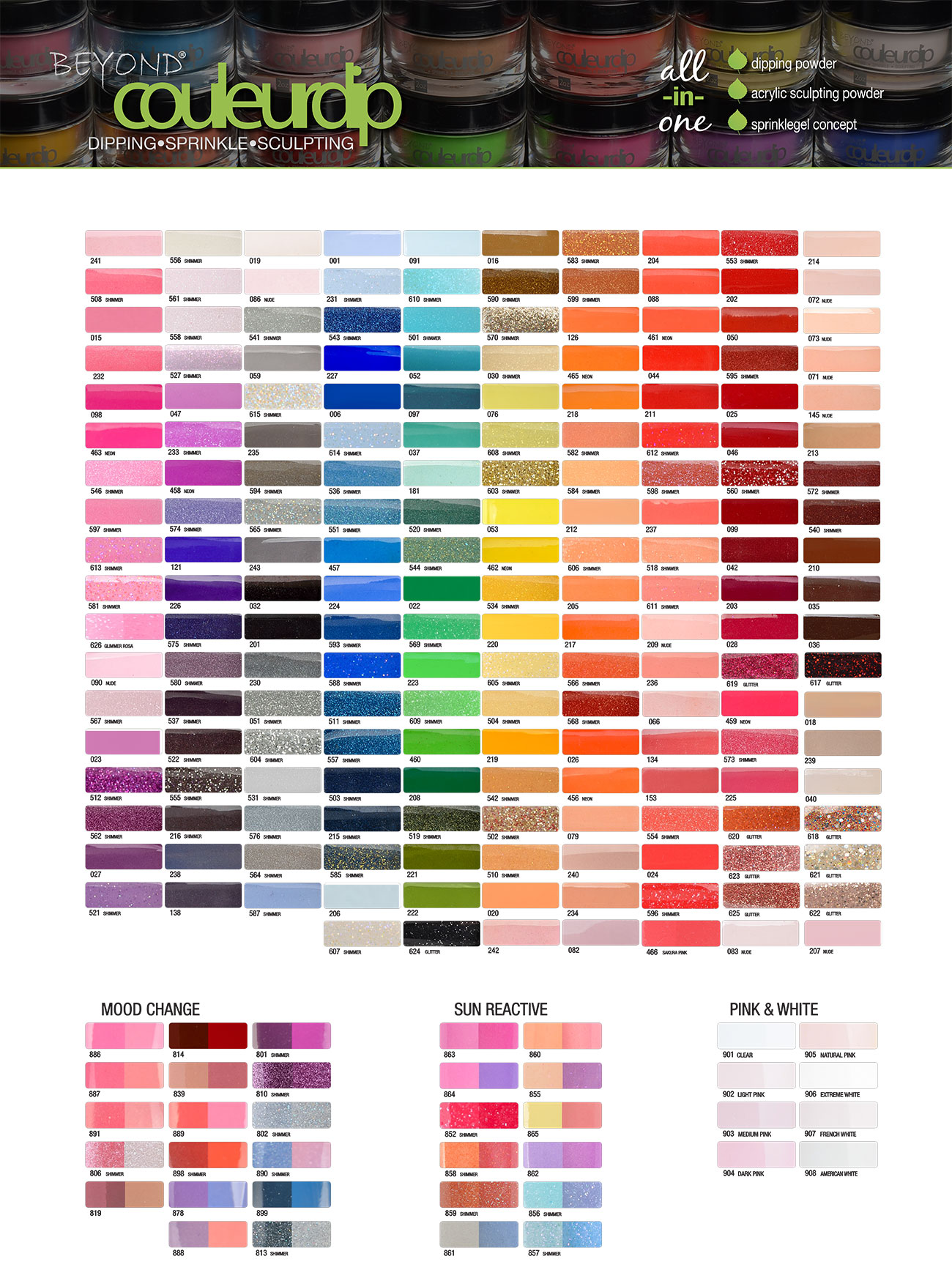 Beyond Couleurdip 2-in-1 Acrylic Dipping Powder - 2 oz - 200 colors
Customer Reviews of
Beyond Couleurdip Powder 2-in-1 Acrylic Dipping Powder Kit - 200 Color!
Collection

Collection

Nails Salon Décor Glass Murals

Nails Salon Décor Glass Murals

Manicure Classic Series

Manicure Classic Series