Beyond Couleurdip Acrylic Dipping Powder 2oz- All Colors Collection
Special Price
$11.87
was
$16.95

You will earn 12 for purchasing this product.
Promo ends : 01/08/2021
Beyond Couleurdip 2-in-1 Acrylic Dipping Powder 2oz- All color collections
Product description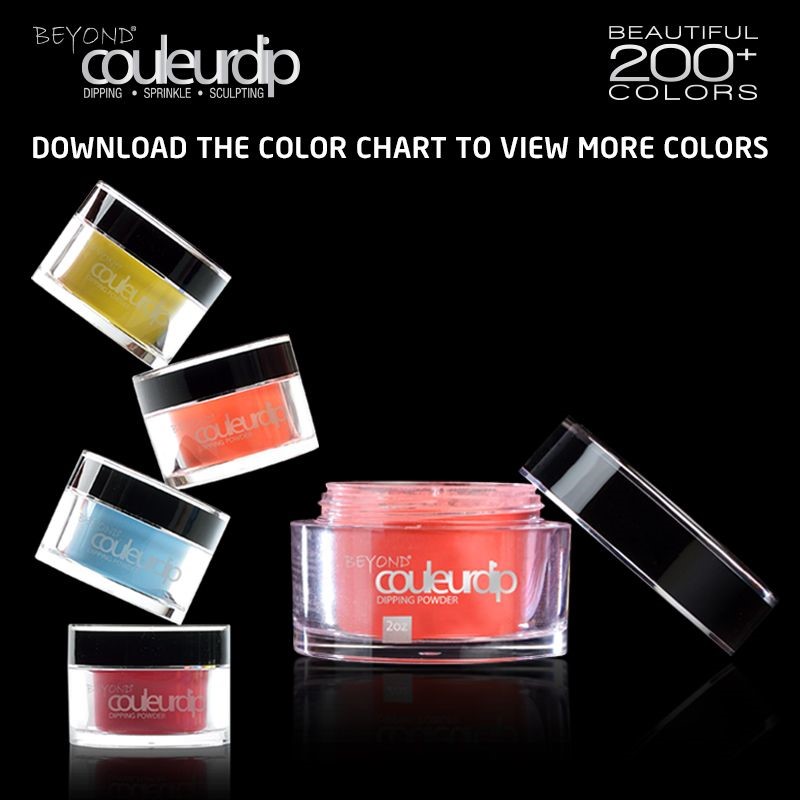 Beyond Couleurdip Dipping Powders
Beyond Couleurdip Dipping Powders are lightweight, richly colored powders with an ultra-fine consistency that makes them perfect in many different applications, from conventional acrylic sculpting with liquid, to the no-liquid dipping technique, as well as the newly developed Sprinkle Gel method.
Nail enhancements created using Beyond Powders are highly durable, and its fine particles are highly pigmented for beautifully even, long-lasting color.
Unleash your creativity with this truly versatile acrylic dipping powder.
All-in-One Powder
Beyond Couleurdip powders have an ultra-fine consistency that makes them perfect in many different services.
Use for:
Dipping powder technique
Conventional acrylic sculpting with liquid
Sprinkle Gel method
3D nail art techniques
The versatility of this lightweight and durable powder means you can keep fewer products in your inventory.
Over 180 Vivid Colors
Beyond Couleurdip Powders are available in over 180 richly pigmented colors, with new colors being added all the time.
We can also mix any custom color upon request.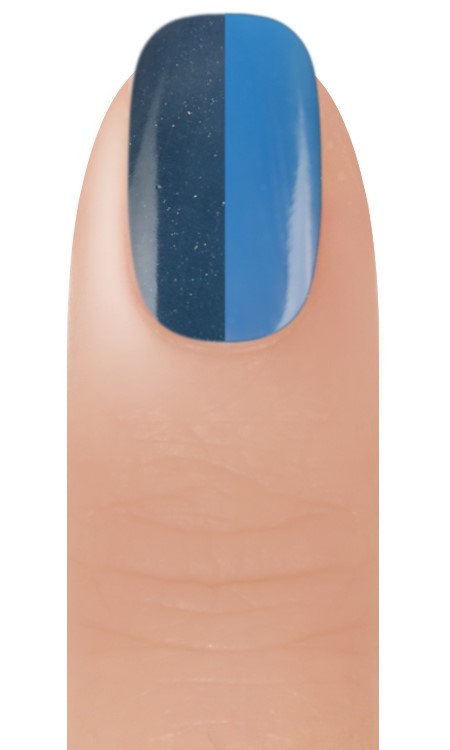 Eye-catching Effects
Available in fun varieties such as Glow in the Dark, Neon, and Mood Changing colors.
Our exciting Beyond Mood Changing powders change color on the nail based on temperature.
Product information
Total quantity: 1 jar
Size: 2 oz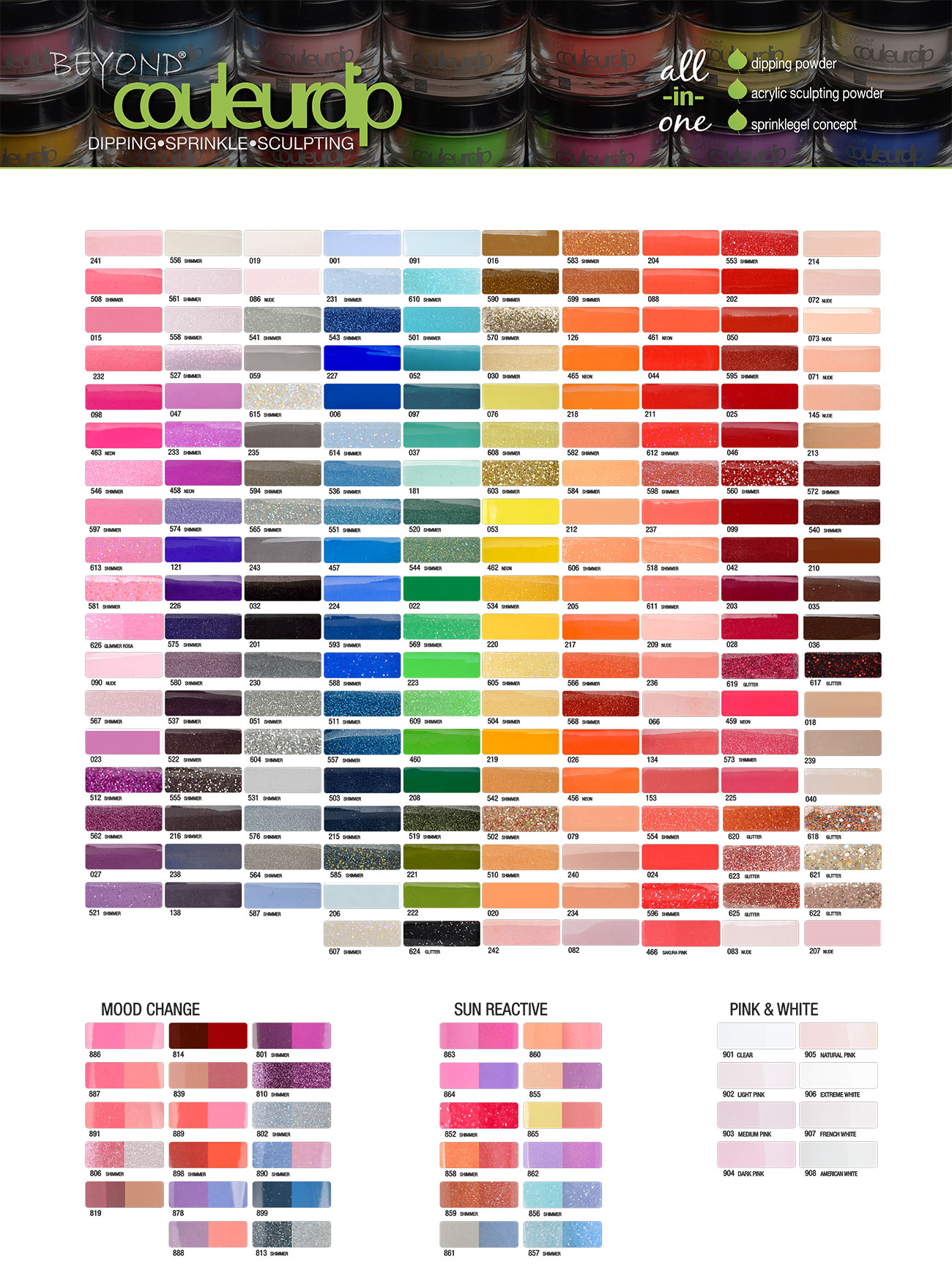 Review