Beniko Pedicart - White Fino & Guayanna Rose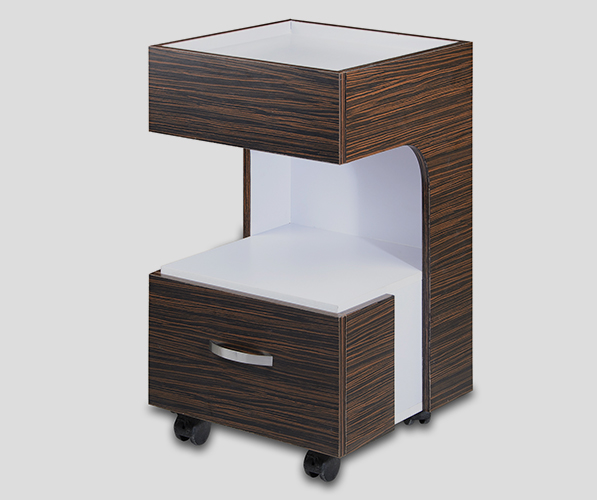 Beniko Pedicure Cart
Modern and Stylish Pedicure Cart
Duo-tone colors, Rosewood and White
Built-in storage drawers
Wheel casters for easy mobility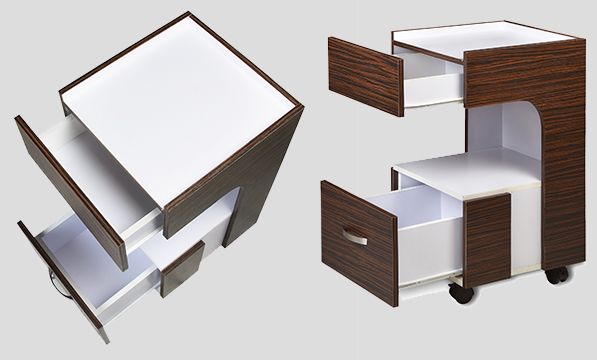 Extra Convenience
The Beniko Pedicure Cart comes equipped with built-in storage drawers for extra convenience and accessibility.
Store your supplies in the cart's useful drawer compartment to improve work efficiency.
Roll in style with the beautiful Beniko Pedicure Cart.
The Beniko is a duo-tone pedicure cart includes two pull-out drawers for convenient storage.
This stylish pedicure cart features sharp looks and will help improve your salon's efficiency.
For quality assurance, each Beniko Pedicure Cart is designed and assembled here in the USA.
Even more, the Beniko includes hidden wheel casters for easy mobility.
Dimension: L-15" H-25" W-16"
Weight: 50lbs