Beniko Nail Table - White Fino & Guayanna Rose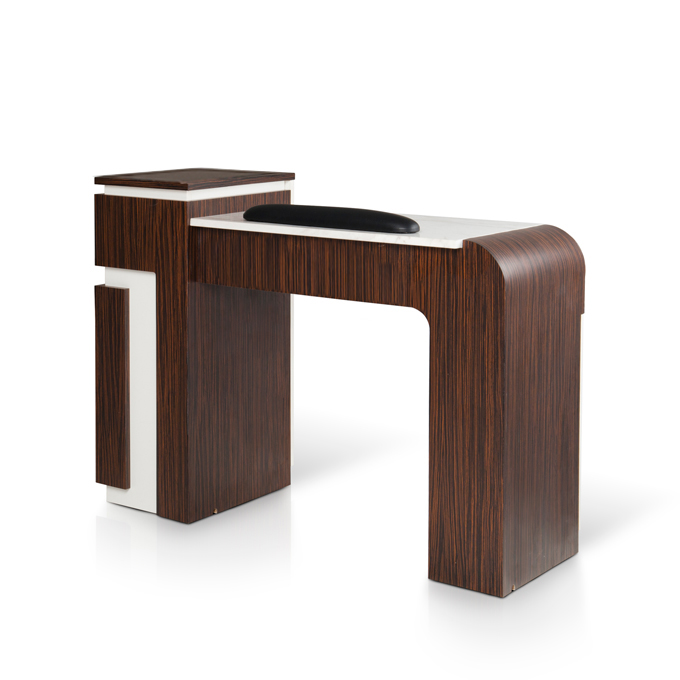 Beniko Nail Table - White Fino & Guayanna Rose
Give your salon a unique style and flair with the beautiful Beniko Nail Table. This modern manicure table features a sleek, duo-tone color design with your choice of white or dark marble tabletop.
Each Beniko Nail Table - White Fino & Guayanna Rose is handcrafted by our expert carpenters using quality parts and components. For quality assurance, all of our manicure tables are ETL-certified for safety and designed and assembled here in the USA.
Features of Beniko Nail Table - White Fino & Guayanna Rose:
Stylish manicure table featuring unique and contemporary design
Rosewood and white laminate colors
Choice of White or Dark Marble Top
Built-in amenities and functionalities
Built-in bottle organizer
Comfortable armrest
Multiple drawers for storage
ETL-certified for safety
Rolling casters (casters on technician side include brakes)
1.5-inch purse hanger
Trash bin
2 predrilled holes in tabletop to insert manicure lamp, drill hanger, or other devices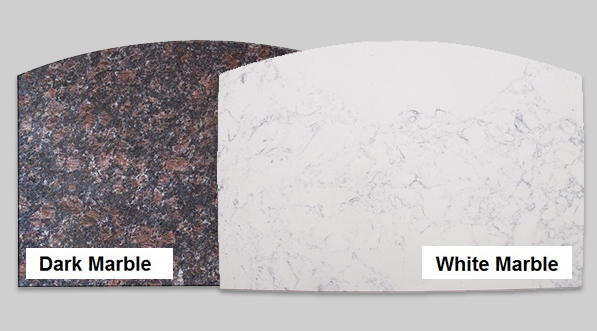 Marble Tabletop
Each Beniko Nail Table includes a beautiful marble tabletop of the color of your choice.
The high-quality marble top helps give your salon a more luxurious look.
Choose from either White or Dark Marble.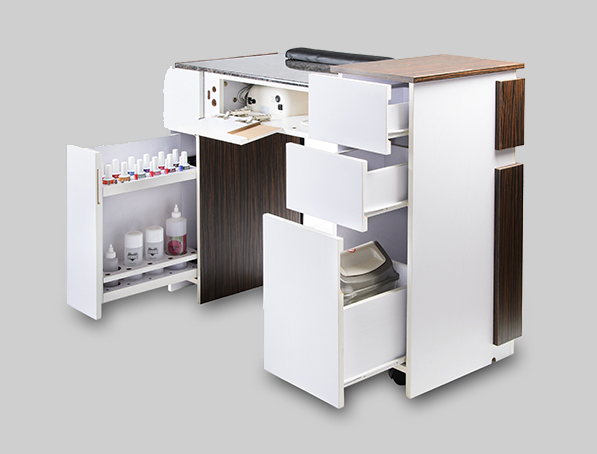 Convenience and Functionality
Includes many useful features that help improve your salon's work efficiency.
Multiple pull-out drawers for convenient storage
Built-in bottle organizer for storing supplies
Comfortable armrest
Trash bin
ETL-certified for safety
Designed and assembled in the USA
Dimensions: L 42 x W 17 x H 32 inches
Weight: 142 pounds