Beniko Nail Table UV - White Fino & Guayanna Rose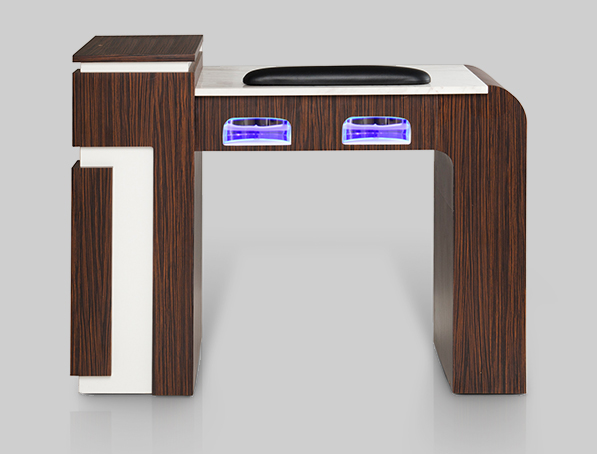 Beniko Nail Table UV - White Fino & Guayanna Rose
Give your salon a unique style and flair with the beautiful Beniko Manicure Table. This modern manicure table features a sleek, duo-tone color design with your choice of white or dark marble tabletop. The Beniko is handcrafted by our expert carpenters with quality wood components and is designed to include many amenities and functionalities to improve your workflow, including two built-in UV lights so customers can receive an entire service at one table without having to move between stations. For quality assurance, each of our manicure tables is ETL-Certified and designed and assembled here in the USA.
Features of Beniko Manicure Table with UV Gel Lights:
Stylish Manicure Table, featuring unique and contemporary design
Rosewood and white laminate colors
Choice of White or Dark Marble Top
Built-in amenities and functionalities
Two UV Gel Lights
Built-in bottle organizer
Comfortable armrest
Multiple drawers for storage
ETL-Certified for safety
Rolling casters (casters on technician side include brakes)
1.5-inch Purse Hanger
2 predrilled holes in tabletop to insert manicure lamp, drill hanger, or other devices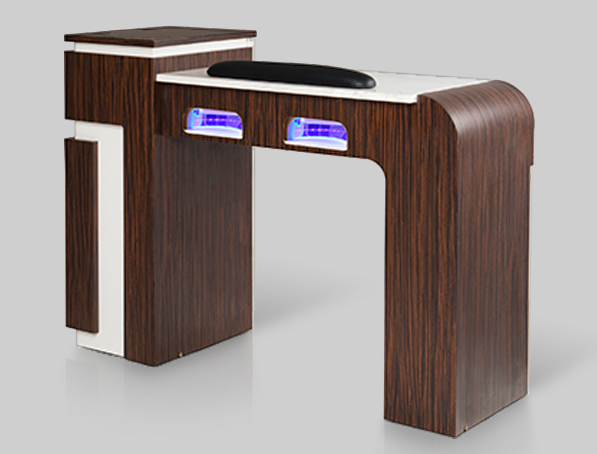 UV Gel Lights
The Beniko Manicure Table includes two, 36 watt UV gel lights that cure gel and nail polish.
The convenient UV lights help improve your salon's efficiency and workflow.
Customers can sit at ONE work station, no need to move around!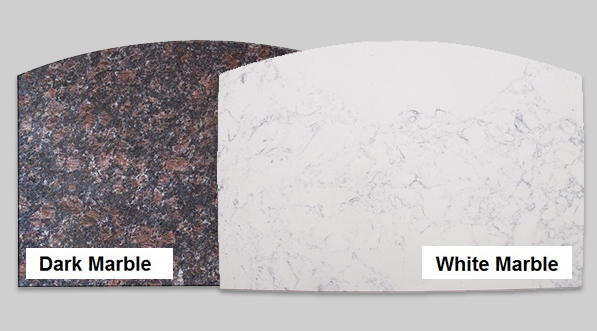 Marble Table Top
Each Beniko Manicure Table includes a beautiful marble table top of the color of your choice.
The high-quality marble top helps give your salon a more luxurious look.
Choose from either White or Dark Marble.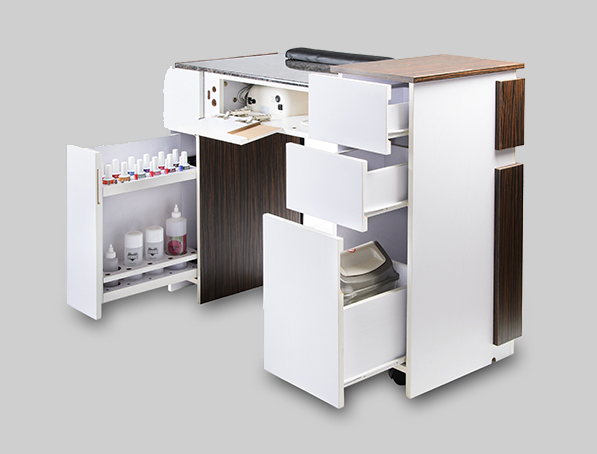 Convenience and Functionality
The Ion Manicure Table includes many useful features that help improve your salon's work efficiency.
Multiple pull-out drawers for convenient storage
Built-in bottle organizer for storing supplies
Comfortable armrest
Trash bin
Designed and assembled in the USA
ETL-Certified for safety
Dimensions: L 42 x W 17 x H 32 inches
142 pounds
Dimensions: L 42 x W 17 x H 32 inches
Weight: 142 pounds