Free shipping if you purchase 6 or more of this item.
Promo ends : 01/08/2021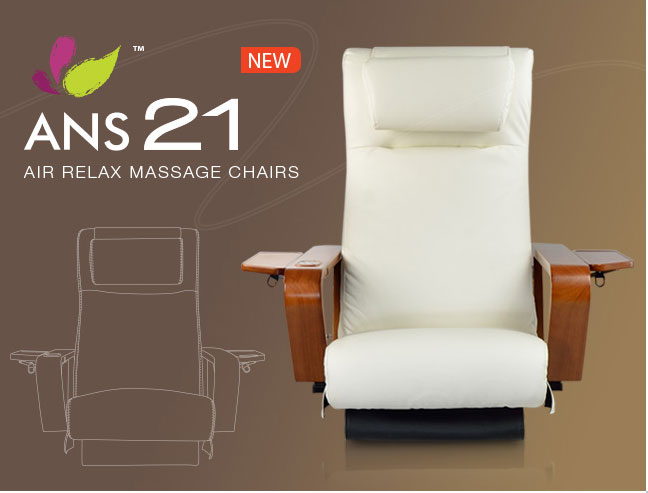 A New Gentle and Soothing Massage Chair
Experience a gentle and soporific massage with the new ANS 21 Air Relax Massage Chair, the first in the industry that uses a soothing air massage technique to lull your customers into a state of restful calm. This innovative and gentle massage chair has a reclining back and uses soothing lumbar heat therapy to stimulate circulation and relax the muscles, increasing the effectiveness of the massage. The classy and elegant look of the high-quality PU leather alongside solid wood armrests is matched by its durability. The water and chemical-resistant upholstery is easy to clean and maintain and is well designed to withstand the heavy traffic of busy salons. Choose from 6 lovely colors to complement your ultimate relaxation experience.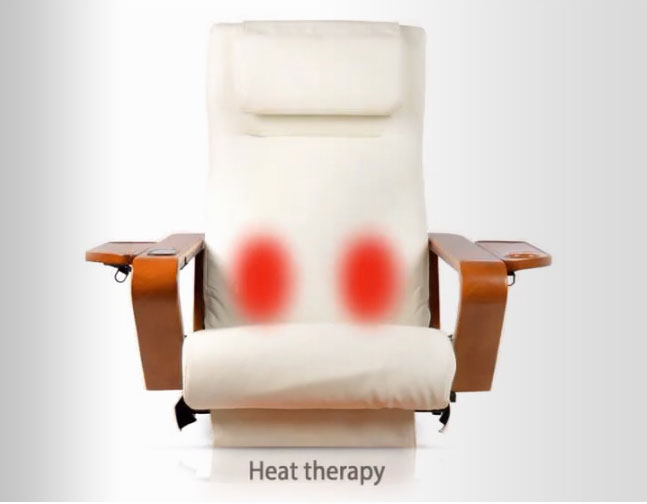 Therapeutic Air Massage with Heat Therapy
Stress-relieving air bags in the seat and back region stimulate lymphatic circulation and give a gentle, relaxing massage. Add soothing heat therapy and adjust the intensity of your massage with the remote.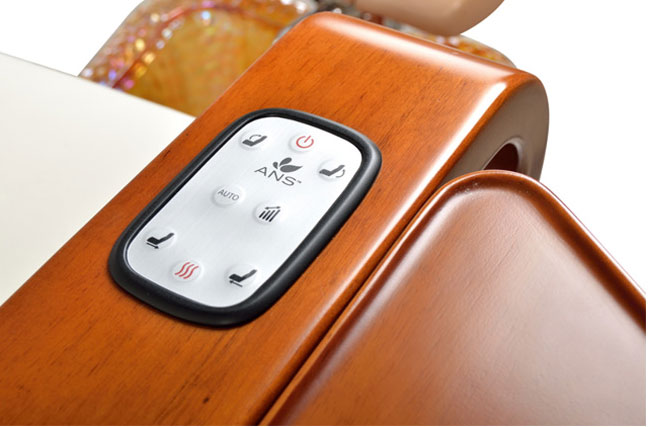 Power Controls
Use the embedded remote to recline your massage chair back and relax. Also use the remove to move your seat backward and forward, turn on heated massage, and adjust the intensity of your massage.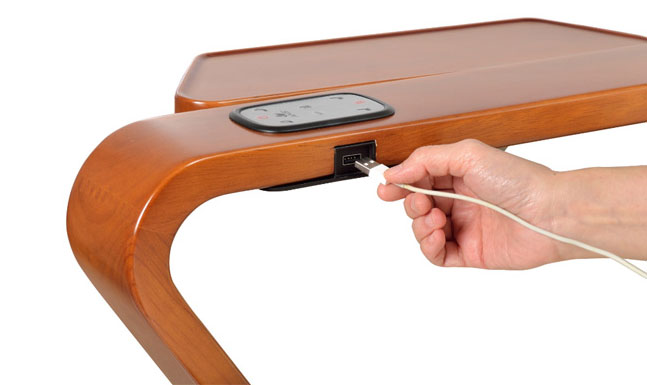 Modern Functionality
Charge your phone or tablet in the USB port built into the armrest.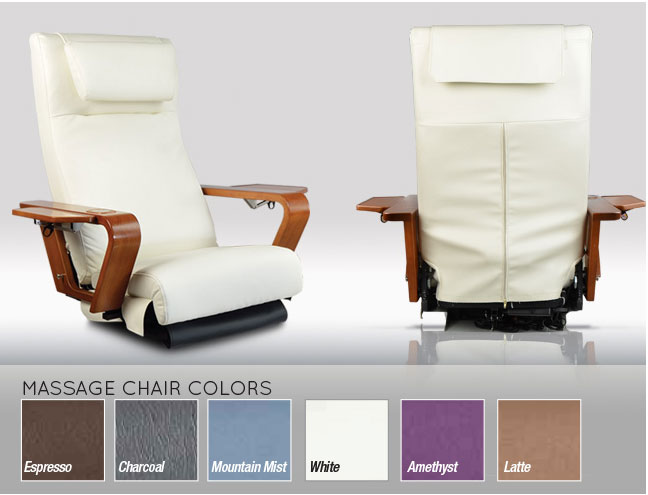 6 Classic Colors
Choose from 6 lovely colors to find the perfect color for your salon: Espresso, Charcoal, Mountain Mist, White, Amethyst, and Latte.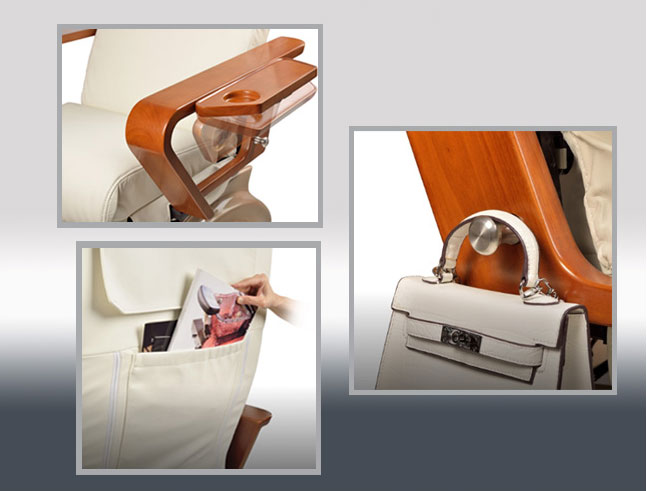 Convenient Extras
The ANS21 Massage Chair has many additional features to add more convenience and functionality for complete enjoyment. The removable head pillow gives more options for head and neck positioning. Gorgeous solid wood armrests feature a cupholder, embedded remote, purse hangers on both sides, and solid wood manicure trays that fold down. Rear back pocket on the back of the chair for storing magazines or spa menus.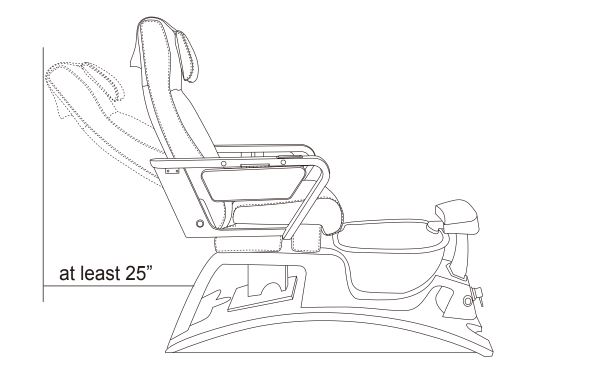 Product Name
Air Relax Massage Chair
Model number of the Product
ANS21
Rated voltage
110-240V
Rated Frequency
50/60Hz
Power consumption
35W
Timer
30 minutes
Maximum operating period
30 minutes
Shipping dimensions (L/W/H)
38.4"x33.9"x20.1"
Weight
Gross weight: 98.1lbs
Net weight: 80.5lbs
Length of Wire
70.9"
Storage condition
Storage temperature: -5-35oC
Storage humidity level: 20-80RH
Usage condition
Environment temperature: 0-35oF
Contrasting humidity: 20-80RH
Review