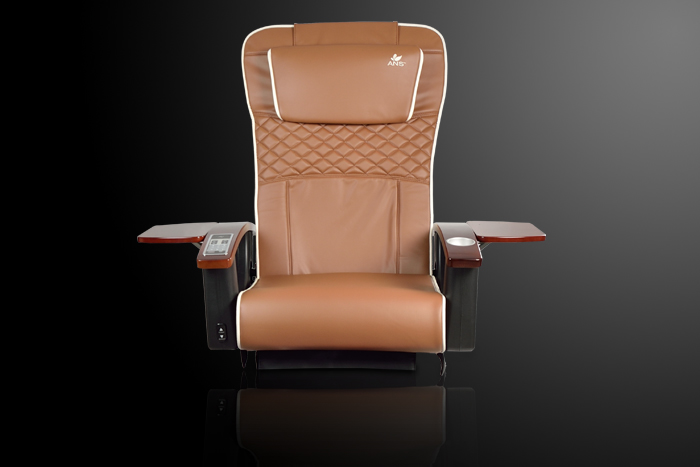 A new Quality and Excellence Massage Chair
The newly-released ANS18 is an exclusive massage chair which increases your customer's comfort and improves relaxation.
The superior-quality ANS18 massage chair features Ultra PU leather upholstery which is abrasion resistant, flame retardant, and water and chemical resistant. Each ANS18 is equipped with an advanced massage mechanism that includes auto and manual programs for kneading, percussion and rolling massage.
For extra comfort, the ANS18 reclines from 90 to 130 degrees, and moves back/forth up to 7 inches. For convenience, this luxurious massage chair includes an embedded remote control in armrest, Build-in backward/Forward Technician Control Button, memory foam cushion, purse hangers, cup holders, USB charger, rear pocket for storage and 3 Amp outlet.
The ANS18's wooden armrests and trays resist chemicals and acetone to give the chair a longer lifespan.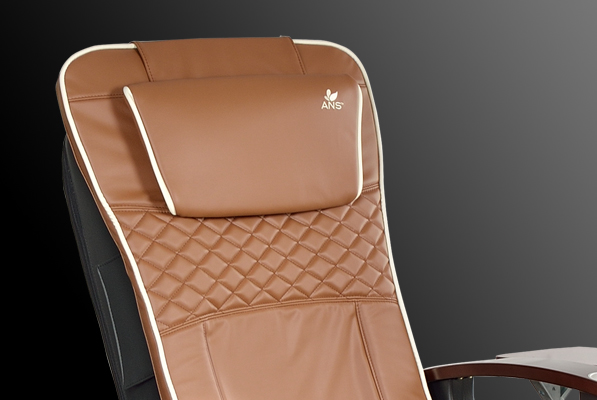 Color Choices
The ANS18 massage chair is available in 6 beautiful colors, Cappucino, Espresso, Grey, Ivory, Burgundy & Cream, to match the style of your salon.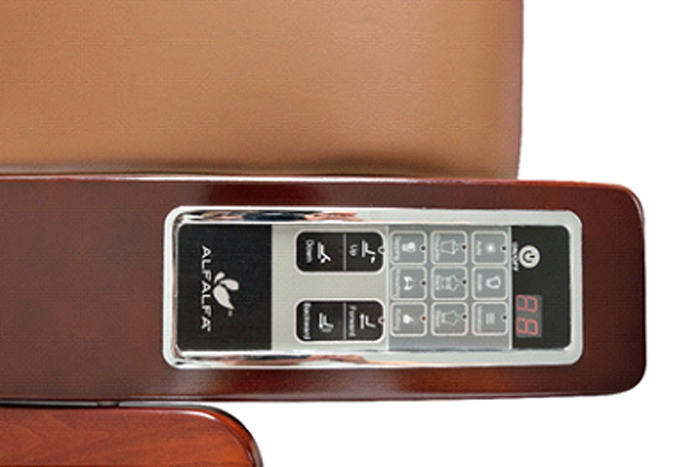 Advanced Massage Mechanism with Auto/Manual Programs
The ANS18 massage chair is equipped with an advanced  massage mechanism that feels like real hands are gently massaging your customer's body. This innovative massage chair features 15mins automatic pre-programed massage and manual massage programs for tapping, kneading and rolling. It also has seat vibration.
Use the chair's embedded control to let your customers enjoy soothing massage during their relaxing pedicure.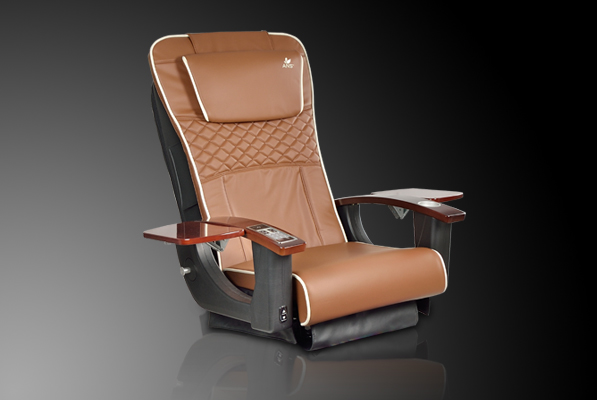 Power Seat Controls
The modern ANS18 massage chair moves up to 7 inches backwards and forward using the chair's embedded controls.
For superior back support, the backrest of the ANS18 also reclines from 90 to 130 degrees to provide maximum support and relaxation
In addition, the side armrests of the chair conveniently rotate 90 degrees to help customers get in and out of the chair.
Improve your customer's relaxation and let them pick chair settings that best fit their needs.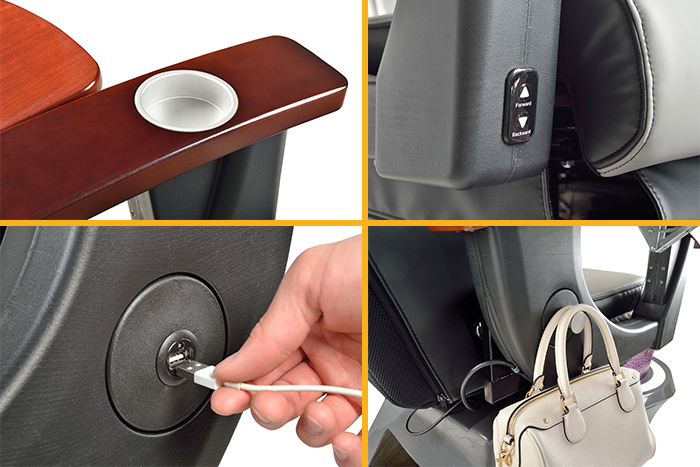 Modern Functionality
The ANS18 massage chair embraces new technology with great extras like USB Port, or power outlet .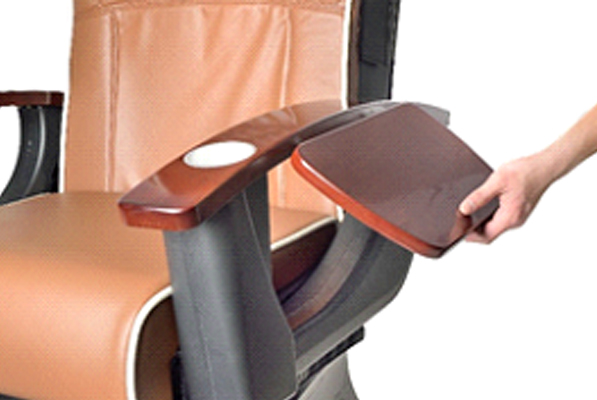 Convenient Extras
For convenience, the ANS18 Massage Chair comes equipped with great accessories like a purse hanger, side arm trays, cup holders, and a rear storage pocket.
These useful extras help make your salon more relaxing and soothing for the customer.
Electrical Specifications:
Input - 110-240V.
Output - 24VDC.
Designed and Engineered in USA.
Made in Taiwan.
Shipping Dimensions: 41"L x 36"W x 21"H.
Gross Weight: 130lbs.
Net Weight: 105lbs.
Review